"For a spiritual journey, you don't have to meditate or visit a temple or listen to a guru! Just live a misty morning while the sun is rising! – "Mehmet Muratildan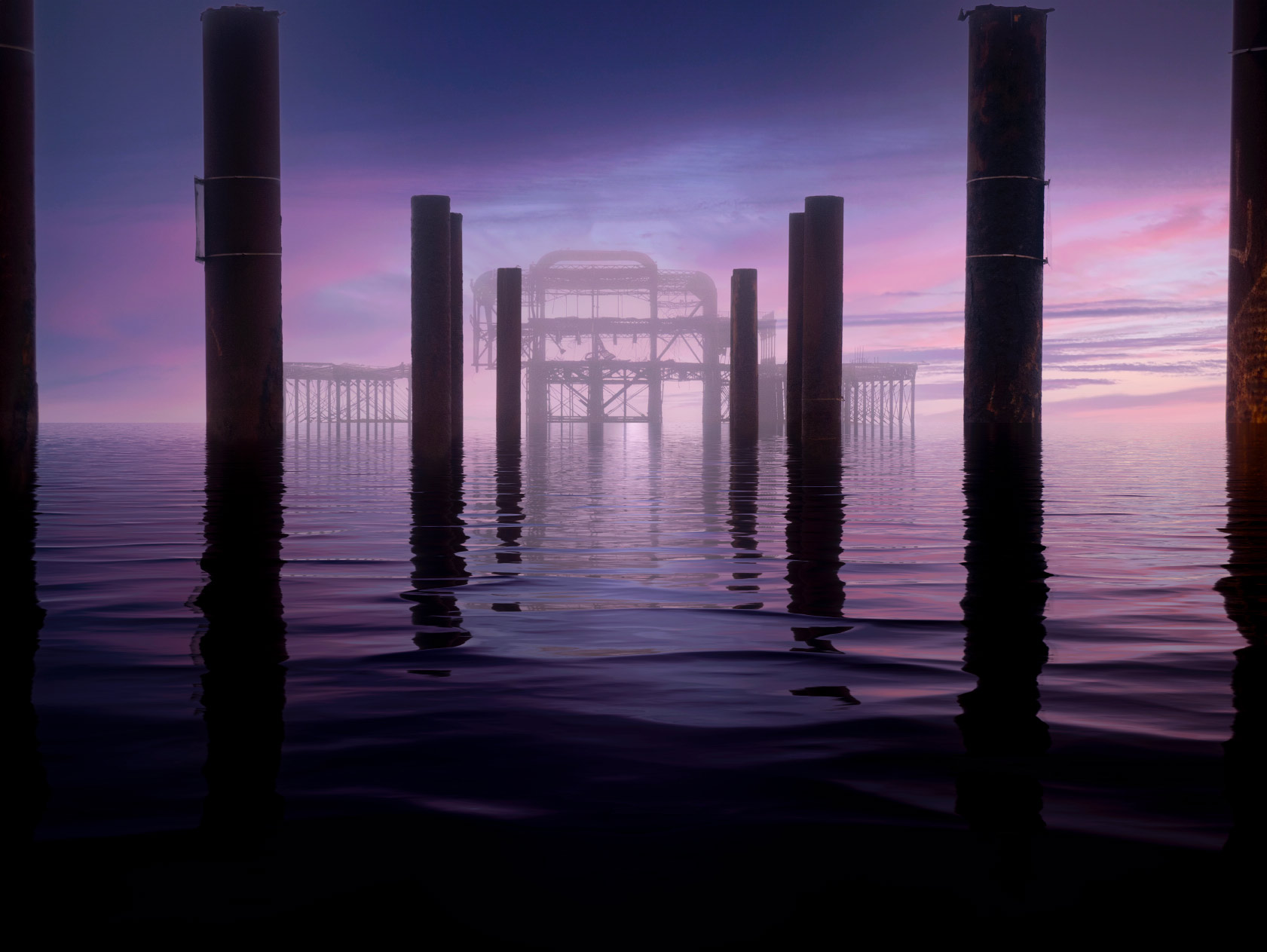 Serenity
It was a serene, quiet yet eerie morning when I captured this shot.I had to do my research on the tide times and get up early, get on my bike and ride down to a deserted Brighton Beach. There was no rush, I had the entire beach to myself and as the dim haze of the mist, the sun rose in the east. This was an opportunity to meditate in this ethereal and serene setting. It was too good to miss.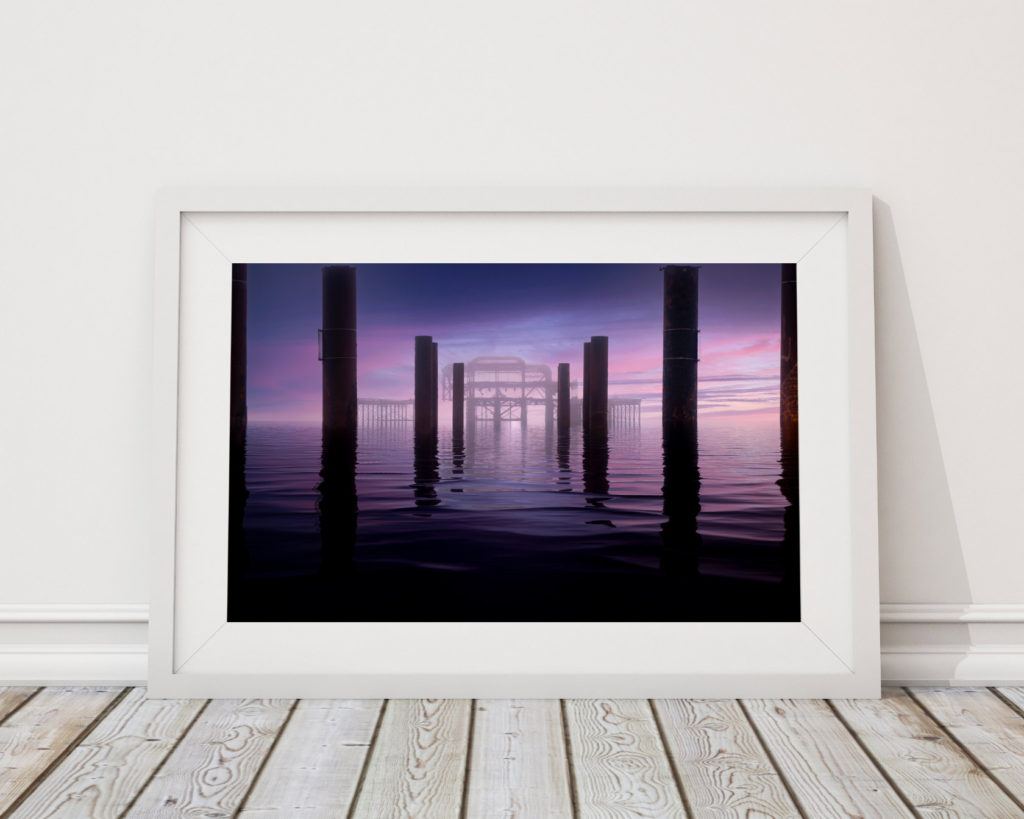 Chocolate wrappers and all things shiny
My inspiration for the look and feel came from memories of the colours of Christmas. Most of all the chocolates on the tree, which my brothers and I would try our best (but often failed) to take a chocolate decoration without anybody else noticing. I was always attracted to the purple ones. The colour and texture of the water represent the happiest of winter times to me.
50 Shots of calm
I took about 50 photos, in the end, just to get this one final picture. I worked for days in Photoshop creating the look and feel! Layer on layer of luminosity masks and hue, saturation filters. All this and still filled with the state of bliss that seemed to consume me that magical morning in early January. Every time I look at this composition, it calms me and takes me back to that feeling. I hope some of it transfers to you.
Own This Print
Images are printed on Hahnemühle Bamboo, the world's first FineArt Inkjet paper made from bamboo fibres, ensuring an environmentally friendly, premium aesthetic for every image.
Bamboo paper is acid- and lignin-free and meets the most precise requirements in terms of age resistance, meaning every image will retain its vibrancy and quality for a lifetime.
Fine Art Print dimensions include a 1.5-inch (38mm) border to create a distinct and clear transition between the frame and image. The borders also insulate your image from handling thereby protecting its longevity.
Certificates of Authenticity are available with every print.
This print comes in three sizes & respective prices starting from £50. To choose size & pricing options and to own this print, please click the button. Also available as a digital download for £10