" It had all dropped into place, like the last bit of the jigsaw, which you thought all along was a bit of left-hand sky, but when you turn it over you realise it's the last chunk of right-hand sea, or the sky tricksily reflected in the surface of the pond. – Tom Holt
'Fire' by Brian Roe. The West Pier in Brighton, captured under a volcano of fiery sky, reflected in the ocean and creating a vision that only Dante himself could conjure.  I took this image on the same day as the "Mist" photograph and print. I spend many hours editing the visual effects to create that perfect reflected and rippled look and feel.
This image proved immensely popular on social media, attracting over 10'000 likes combined.
This "Fire" composition is from a set of 4 that can be seen on my instagram page @mrbrianroe
Own This limited edition print from as little as £90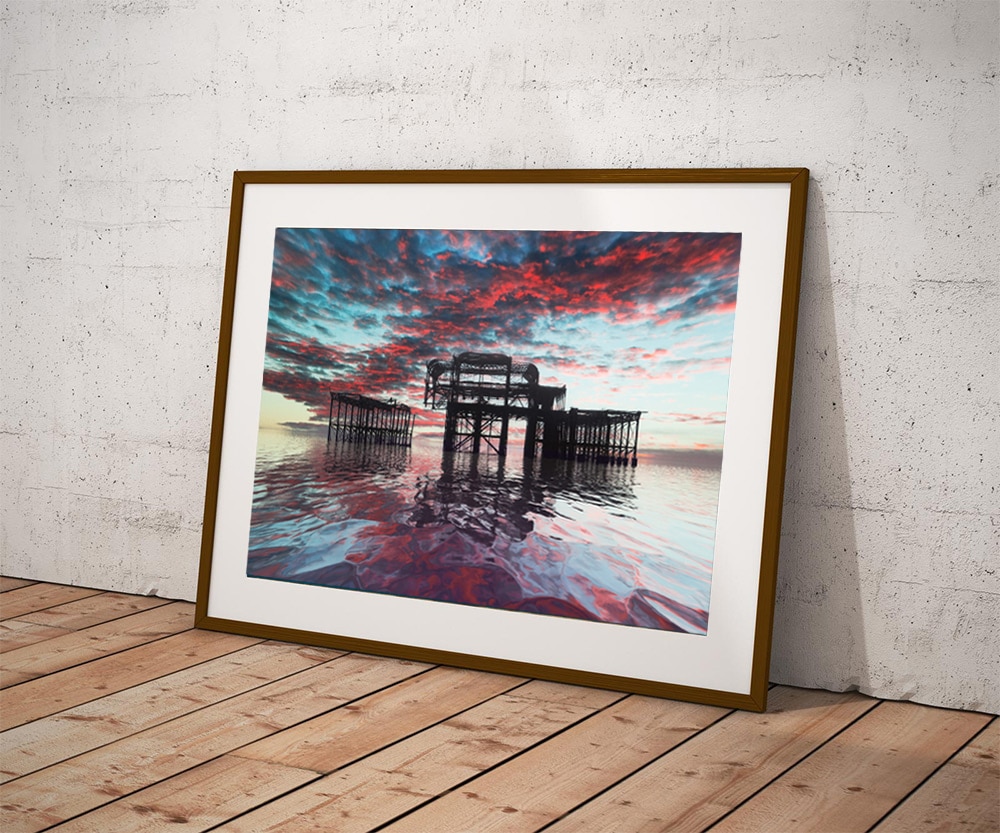 Renewable & Sustainable
Limited edition Giclée Fine-Art Print by Brighton based digital artist and photographer, Brian Roe
Images are printed on Hahnemühle Bamboo, the world's first FineArt Inkjet paper made from bamboo fibres, ensuring an environmentally friendly, premium aesthetic for every image.
Bamboo paper is acid- and lignin-free and meets the most precise requirements in terms of age resistance, meaning every image will retain its vibrancy and quality for a lifetime.
Fine Art Print dimensions include a 1.5-inch (38mm) border to create a distinct and clear transition between the frame and image. The borders also insulate your image from handling thereby protecting its longevity.
Certificates of Authenticity are available with every print.
This limited edition print comes in three sizes & respective prices starting from £90.
To choose size & pricing options and to own this limited edition print, please click the button.