'Fire' by Brian Roe. The West Pier in Brighton, captured under a volcano of fiery sky, reflected in the ocean and creating a vision that only Dante himself could conjure.  I took this image on the same day as the "Mist" photograph and print. I spend many hours editing the visual effects to create that perfect reflected and rippled look and feel.
This image proved immensely popular on social media, attracting over 10'000 likes combined. This composition is from a set of 4 that can be seen on my Instagram page @mrbrianroe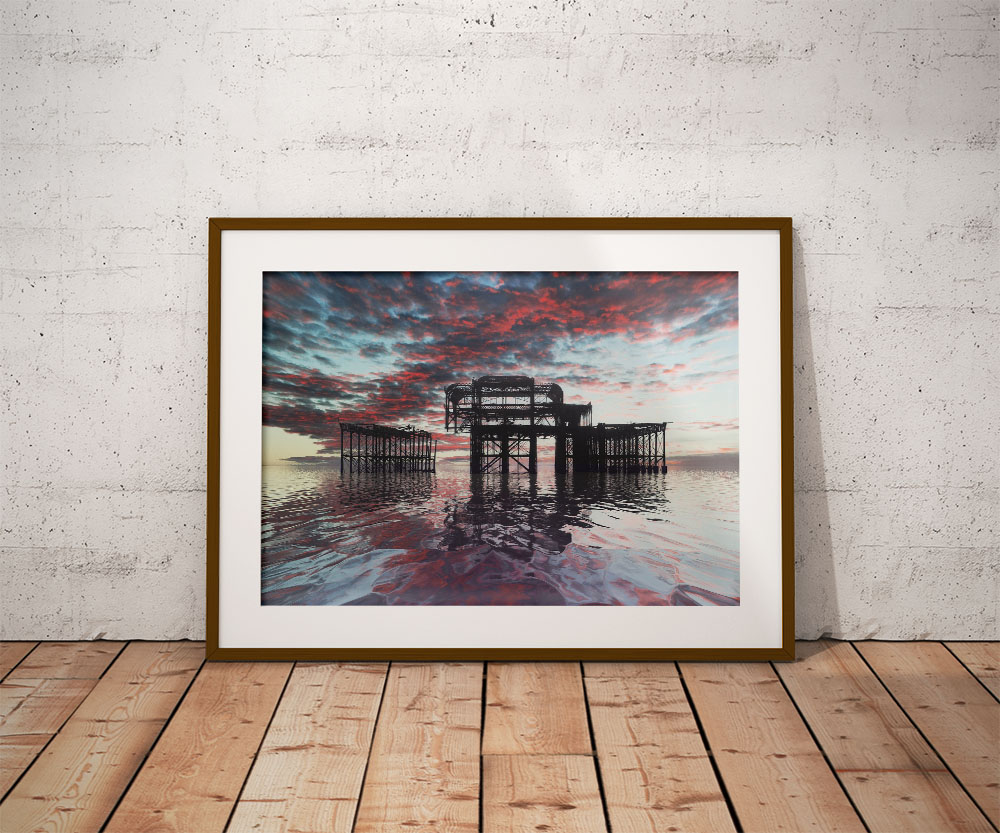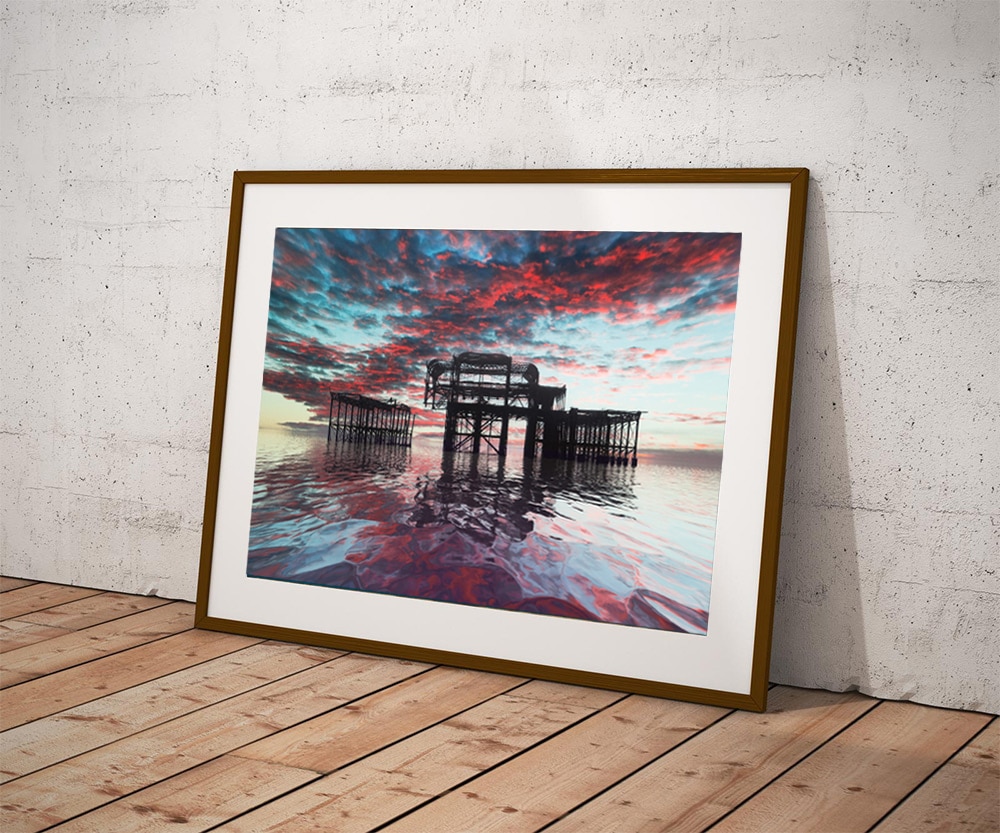 Printed on Hahnemühle Printing Paper
Hahnemühle's authentic Fine Art paper is regarded as top of the line. It is often used for exhibitions and limited-edition art prints. All Hahnemühle papers have been certified by independent institutes to be highly resistant to ageing and are vegan, in order to meet the highest requirements.
Also available as a digital download for £10