"Golden brown, texture like sun, Lays me down, with my mind she runs, Throughout the night, no need to fight, Never a frown with golden brown"The Stranglers
A shimmering golden ocean surrounding the old lady of Brighton. She basks there in the setting sun with the golden waves lapping at her iron legs like a friendly cat who wants some food and affection.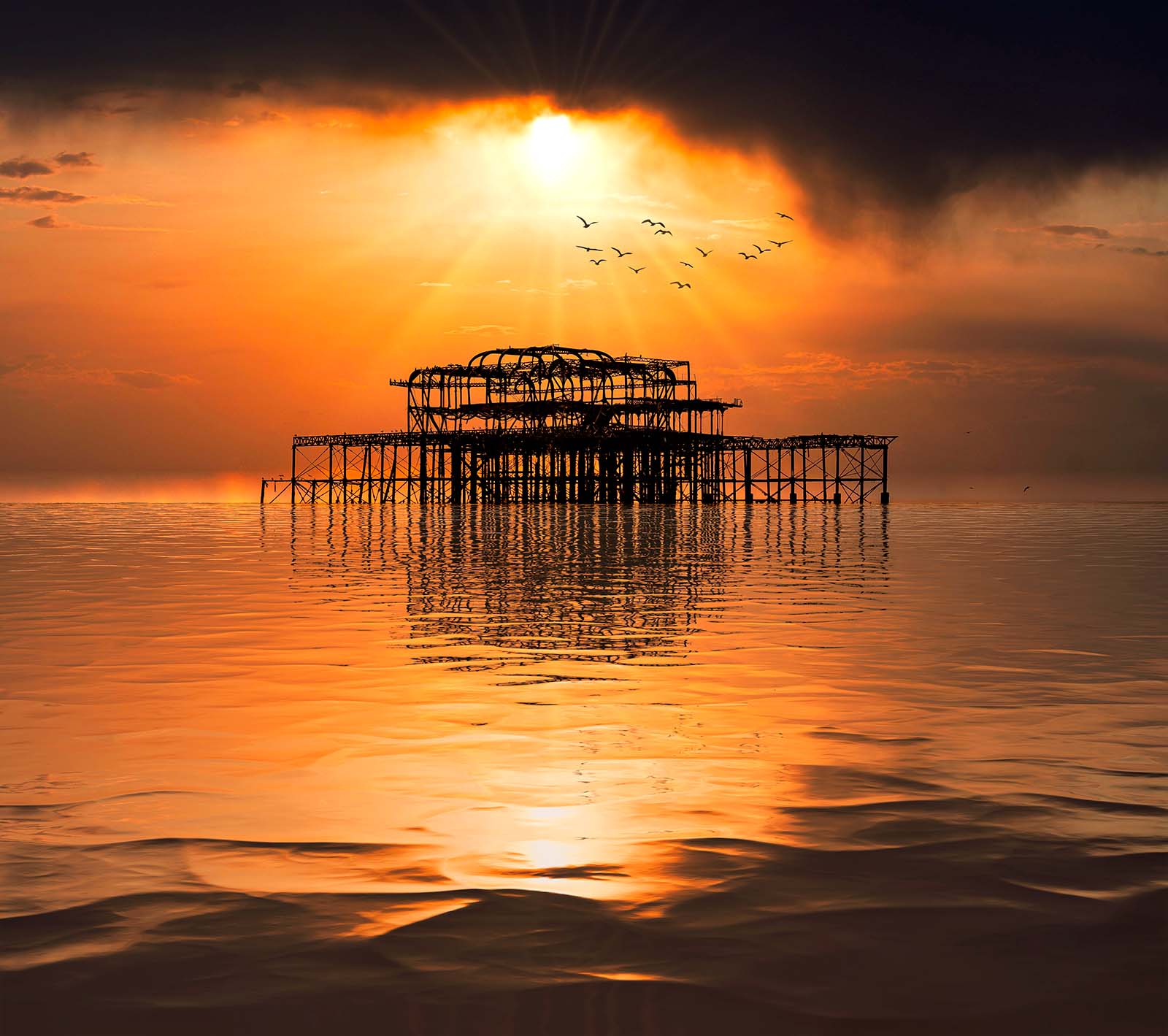 One of my Fav's
I decided to make'Golden' available as a print because of the amount of traction the composition acquired on social media. Personally, for me, its one of my favourites! It makes me feel warm inside when I gaze at it, it kind of gets under the surface on a cold day, I would say that it puts a smile on my face but that's probably the copious amount of coffee I have drank today.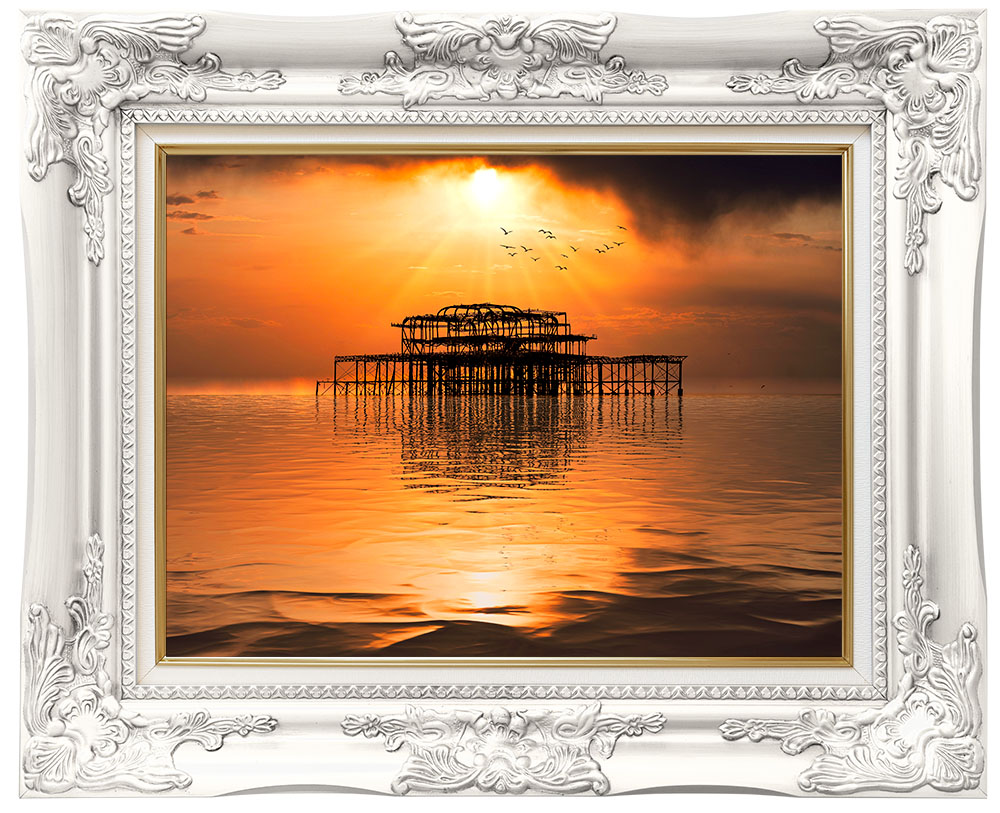 The Look & Feel
This was a similar approach to smoother compositions on here but I wanted to stay away from primary colours this time. This is a style that has taken me decades to develop and I have gone deep to get Golden to look like this. A lot of hours…
I always approach a new composition with the look and feel already set in my mind! This was no different. I wanted Gold…? I wanted it to shine and I wanted it to look metallic. I think I just about pulled it off.
---
Own This Print
Printed on Hahnemühle Printing Paper
Hahnemühle's authentic Fine Art paper is regarded as top of the line. It is often used for exhibitions and limited-edition art prints. All Hahnemühle papers have been certified by independent institutes to be highly resistant to ageing and are vegan, in order to meet the highest requirements.
This print comes in three sizes & respective prices starting from £50.
To choose size & pricing options and to own this limited edition print, please click the button.