"She wasn't religious. She didn't believe in heaven or hell, only in ghosts, Ouija boards, tables which rapped and little inept voices speaking plaintively of flowers"
― Graham Greene, Brighton Rock
Ye Olde …ish Brighton, or Brighthelmstone as the Lanes were back in the day. Just fisherman's dwellings back then. Small buildings made of stones from the beach and set in cement. They still stand now and will outlast many a new building. Not even a downed Luftwaffe Messerschmitt BF 109 would take one of these fortresses out.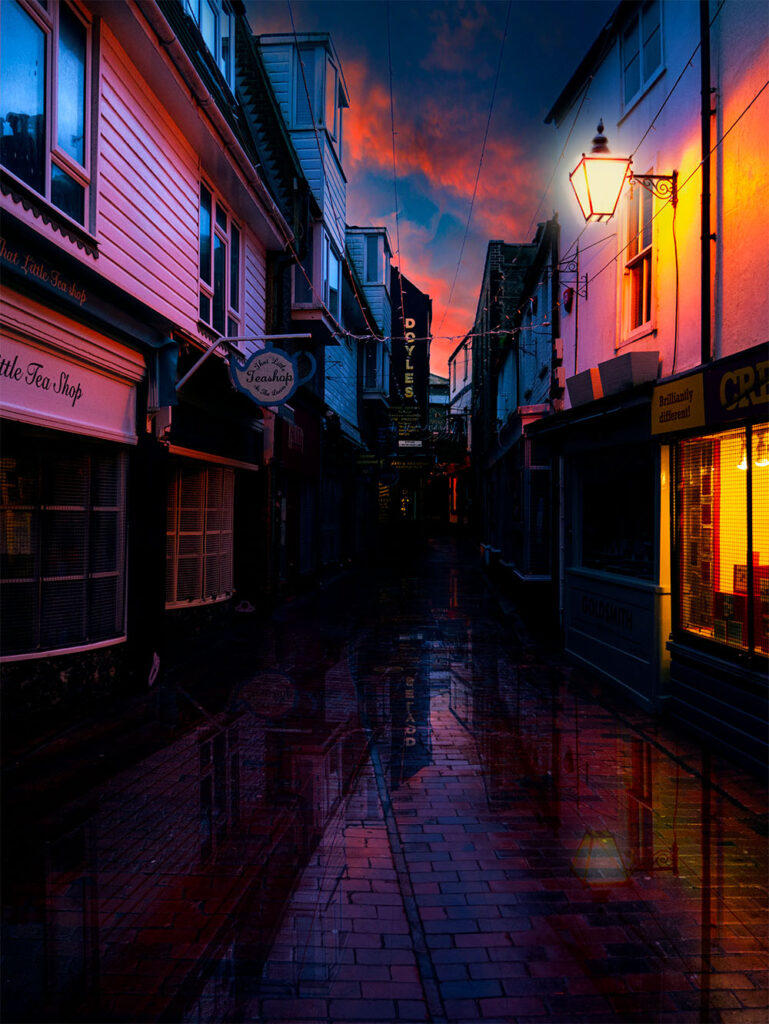 I spend a few good summers working outside the Clarence bar in Meetinghouse Lane, it was a great place to chat up the Swedish language students and have a chat with the odd celeb walking past.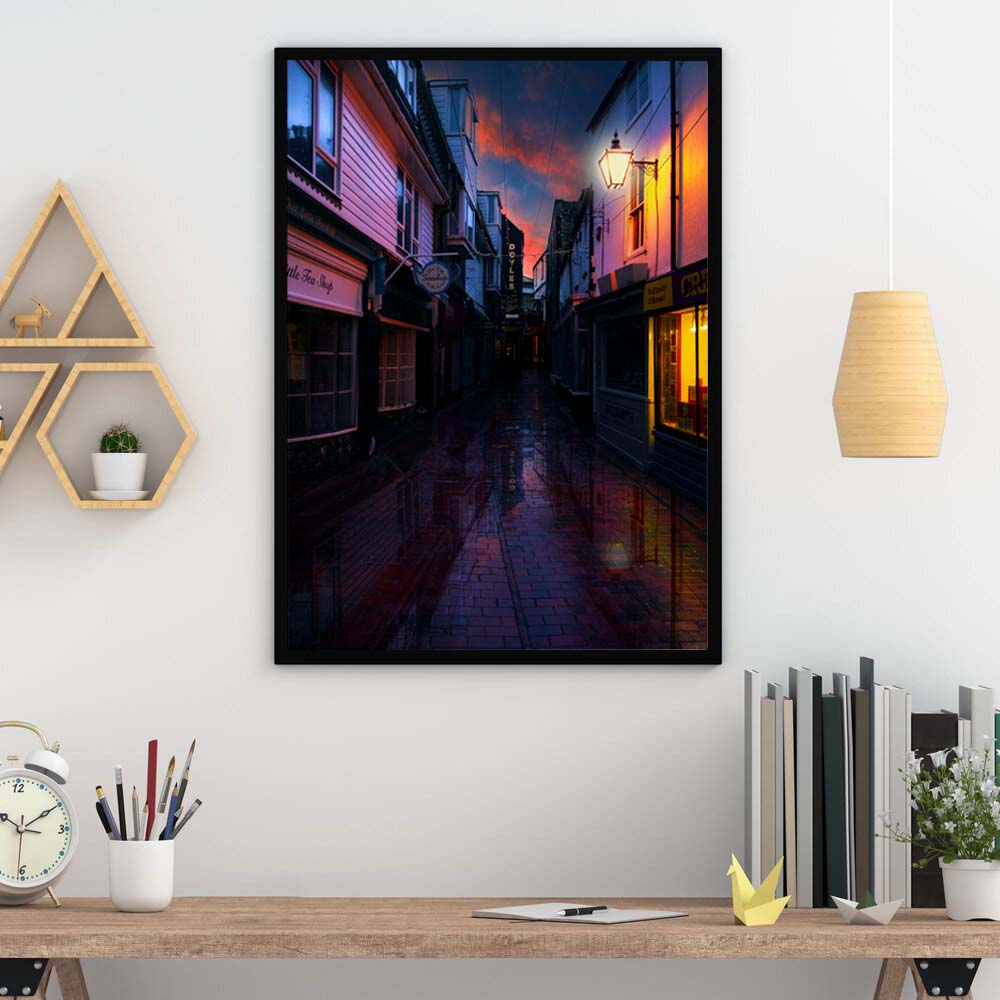 The Shot
I first captured the Meeting House Lane with my Google Pixel 3 XL phone, in normal jpg mode. The photo showed real promise, so I returned on an overcast evening my Lumix DSLR and shot this from the perspective you see. It was an enjoyable job creating the ambiance and the lighting. I have revisited the composition a few times and tinkered with it, finally 5 months later, I've made it available as a print.
I originally put it as one of a set of 4 along with the Twilight series which included the Komedia and Kensington Gardens compositions, but for creative quality control, have only just felt ready to release it. The original of Meeting House Lane did very well on social media, and at the time of posting was my most liked post.
The Look & Feel
I ran a lot of luminosity layering over this. Each layer, a different tone or shade, each layer has a different density. It really has taken a long time to nail this one to where I feel the emotive ambients connect with me. Where it puts me in time and place. Today, it put me into the days of ye olde pirates and their swashbuckling hideouts, which is where I'm pretty sure the Meetinghouse Lane name came from.
Own This Print
Printed on Hahnemühle Printing Paper
Hahnemühle's authentic Fine Art paper is regarded as top of the line. It is often used for exhibitions and limited-edition art prints. All Hahnemühle papers have been certified by independent institutes to be highly resistant to aging and are vegan, in order to meet the highest requirements.
Also available as a digital download for £10