Oh leave the Wise our measures to collate. One thing at least is certain, light has weight. One thing is certain and the rest debate. Light rays, when near the Sun, do not go straight.Arthur EddingtonE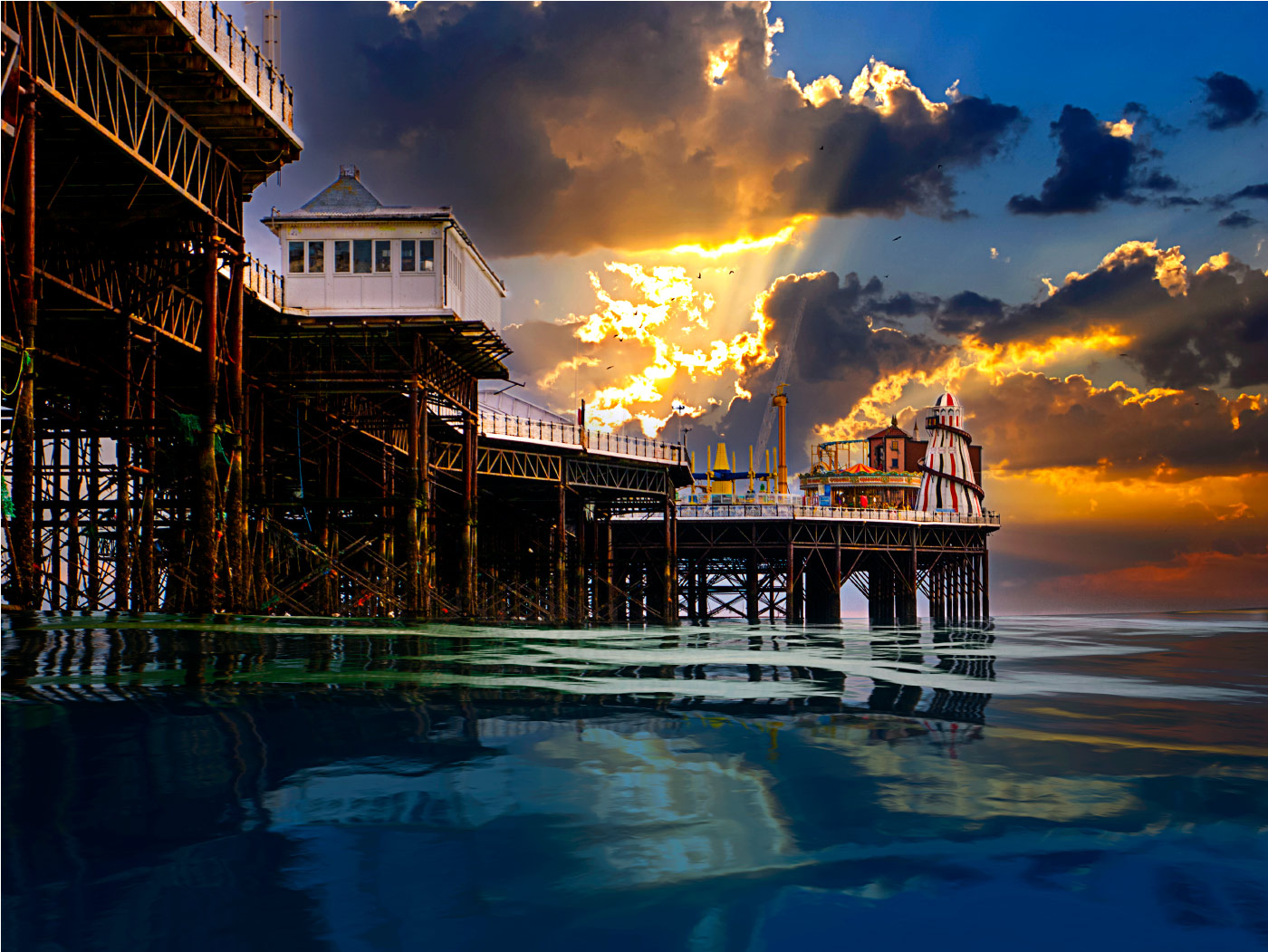 It's not the size that matters…?
Took this with my old GoPro! It's a tiny but powerful box of magic. When set from movie to still mode, it takes awesome wide-angle shots. The GoPro has a waterproof case that allows me to take semi-submerged shots without ruining the camera. Every photographer should have one, they are a blessing.
Own This Print
Printed on Hahnemühle Printing Paper
Hahnemühle's authentic Fine Art paper is regarded as top of the line. It is often used for exhibitions and limited-edition art prints. All Hahnemühle papers have been certified by independent institutes to be highly resistant to ageing and are vegan, in order to meet the highest requirements.
This print comes in three sizes & respective prices starting from £50. To choose size & pricing options and to own this print, please click the button.
Sunburst is also available as a digital full resolution download.
---
I had an extra bit of fun with this in Photoshop and couldn't help myself in adding a giant Octopus.
Contact me if you would like a print or digital image of Sunburst Octopus.