"Beauty is a thing of might and dread. Like the tempest she shakes the earth beneath us and the sky above us." Kahlil Gibran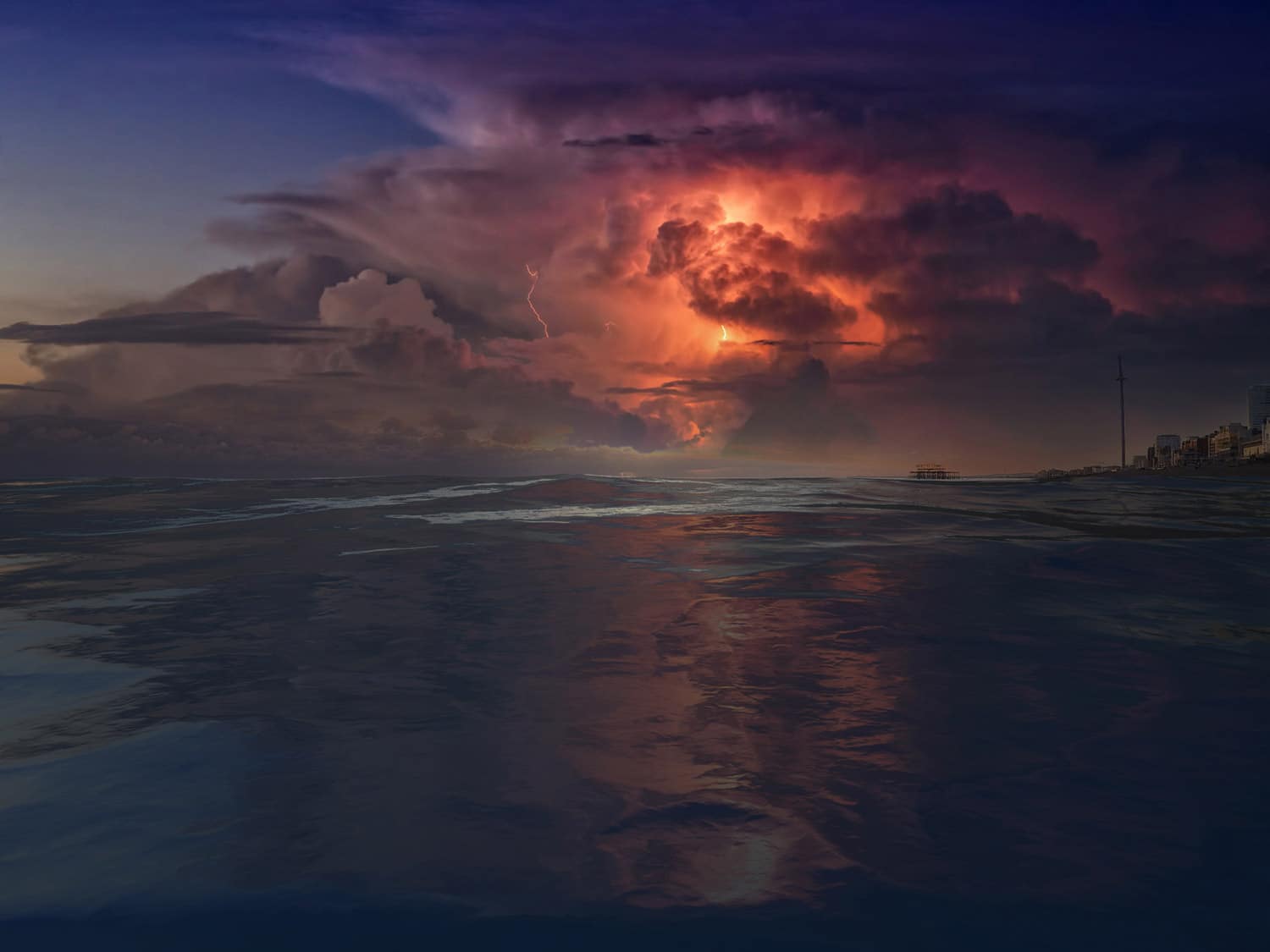 A right royal tempest brewing of the south coast in Brighton. In the distance, the West Pier trembles under a thunderbolt as the clouds gather to unleash merry-hell upon strolling hipsters.
"Tempest" is a composition of two stories! One the thundery sky and two, the waves building under the storm-force wind. I took this image with my Go Pro which when set to still photography produces the most wonderful wide-angled shots, also in high-resolution 4K. I had a few tricks up my sleeve with Photoshop as I'd been refining some new colour grading and luminosity techniques over the past couple of years. You can see the stunning results in 'Tempest'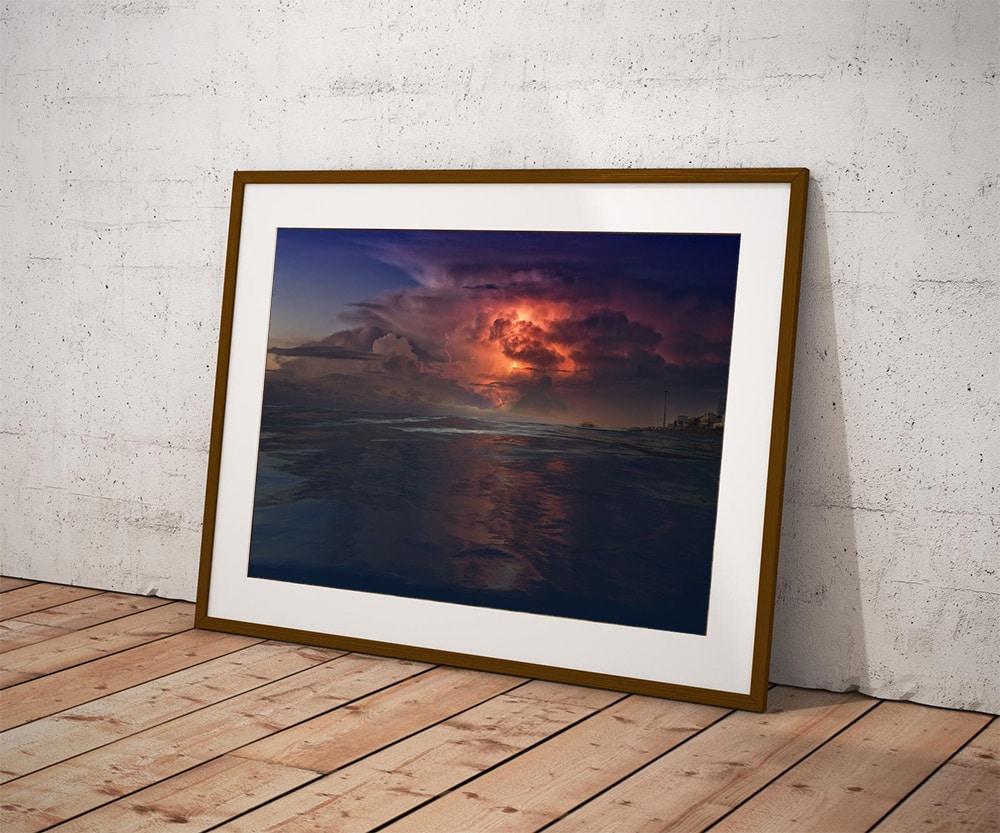 Own This Print
Giclée Fine-Art Print by Brighton based digital artist and photographer, Brian Roe
Images are printed on Hahnemühle Bamboo, the world's first FineArt Inkjet paper made from bamboo fibres, ensuring an environmentally friendly, premium aesthetic for every image.
Bamboo paper is acid- and lignin-free and meets the most precise requirements in terms of age resistance, meaning every image will retain its vibrancy and quality for a lifetime.
Fine Art Print dimensions include a 1.5-inch (38mm) border to create a distinct and clear transition between the frame and image. The borders also insulate your image from handling thereby protecting its longevity.
Certificates of Authenticity are available with every print.
This print comes in three sizes & respective prices starting from £90.
To choose size & pricing options and to own this print, please click the button.