"Beauty is a thing of might and dread. Like the tempest she shakes the earth beneath us and the sky above us." Kahlil Gibran

Tempest. dramatic skies over the West Pier. By Brian Roe
---
Aright royal tempest brewing of the south coast in Brighton! In the distance, the West Pier trembles under a thunderbolt as the clouds gather to unleash merry-hell upon strolling hipsters.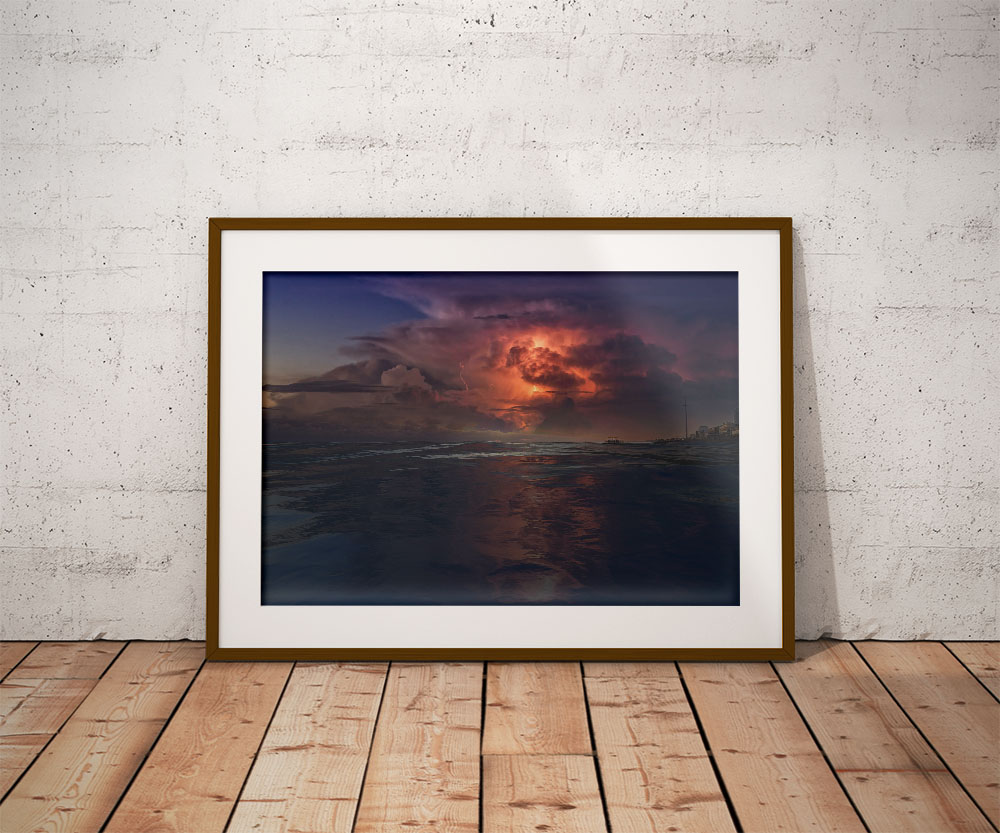 "Tempest" is a composition of two stories? One, the thundery sky and two, the waves building under the storm-force wind. I took this image with my Go Pro which when set to still photography produces the most wonderful wide-angled shots, also in high-resolution 4K. I had a few tricks up my sleeve with Photoshop as I'd been refining some new colour grading and luminosity techniques over the past couple of years. You can see the stunning results in 'Tempest'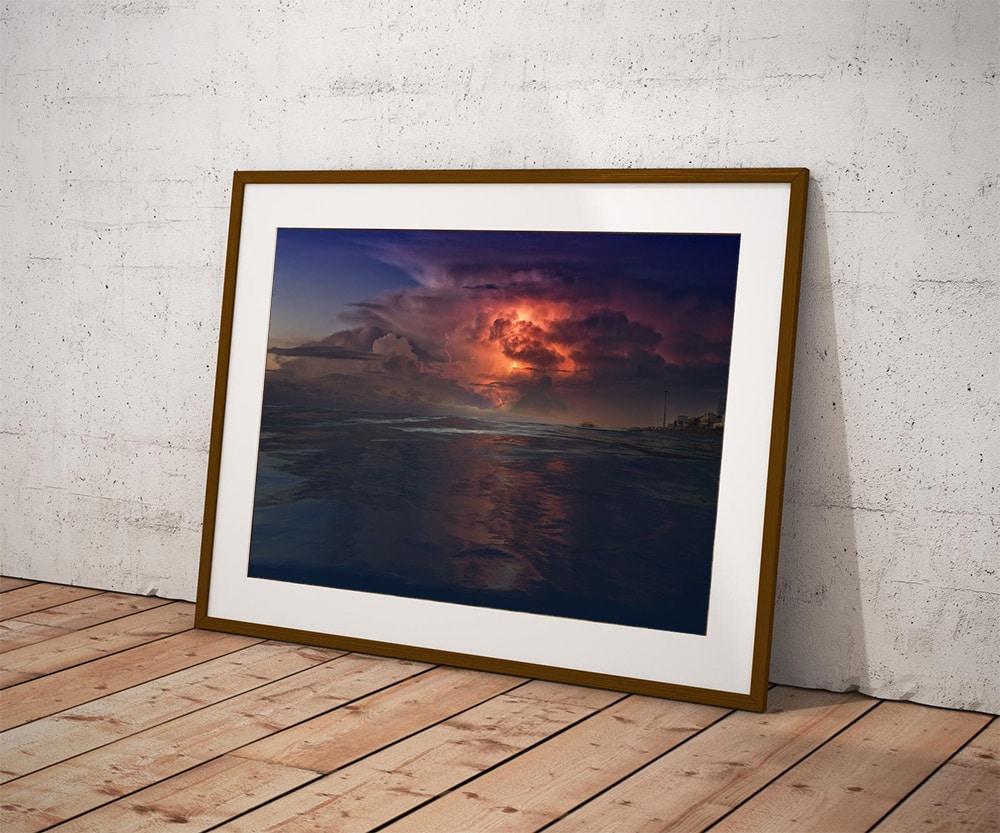 Own This Print
Printed on Hahnemühle Printing Paper
Hahnemühle's authentic Fine Art paper is regarded as top of the line. It is often used for exhibitions and limited-edition art prints. All Hahnemühle papers have been certified by independent institutes to be highly resistant to ageing and are vegan, in order to meet the highest requirements.
This fine art print comes in three sizes & respective prices starting from £50.
To choose size & pricing options and to own this print, please click the button.