"If watching a bridge is much more exciting than crossing that bridge, then you can be sure that it is a very beautiful bridge!" Mehmet Murat ildan

So good to be back in my hometown of Leamington Spa and see my old friend; The Mill Bridge. Even more so with the beautiful colours of Autumn descending upon her majestic structure.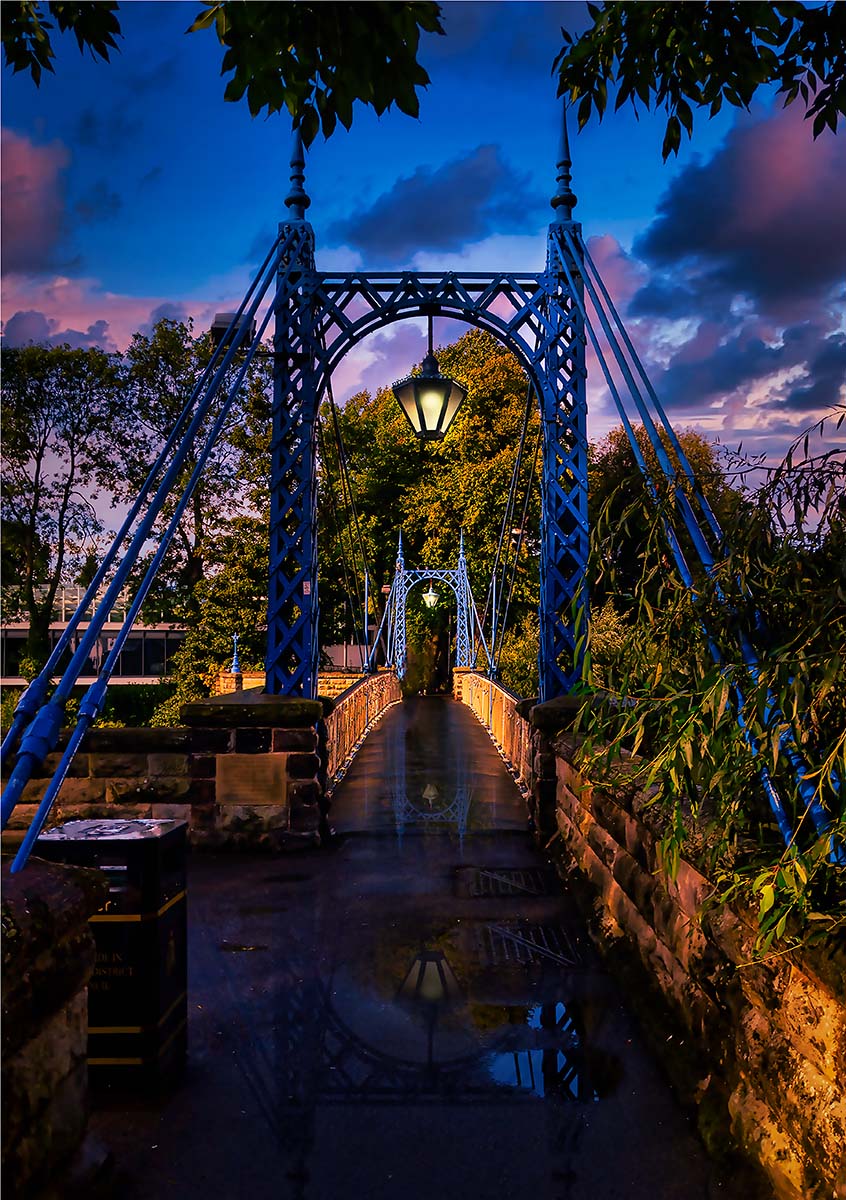 If ever a bridge were a "she" then the  Mill Bridge would be her. She is a feminine structure, she has poise and a sense of purpose. She was my childhood friend (if ever a bridge could be).
My brothers and my mates used to clamber all over her, climbing up to the top and sliding down the suspension cables. We'd play tag, hide and seek and just get up to general mischief. It is so good to see her looking so well looked after, and adored by all Leamingtonians.
Having the opportunity to finally take some quality photographs of The Mill Bridge has been something I have wanted to do for a long time. To finally unleash my full skill set on her has been an absolute joy.
This image has been very popular on various social media platforms and it's been my pleasure to bring her to you and to share in her magnificence. If purchasing this print, I will be more than happy to sign it for you.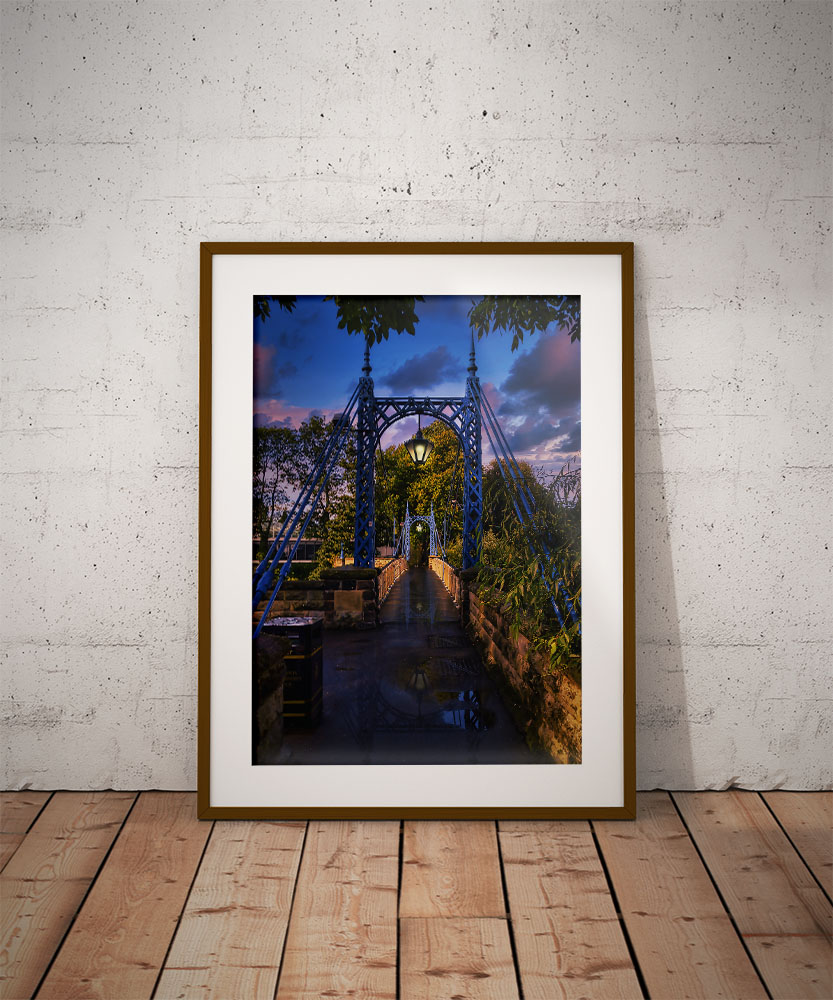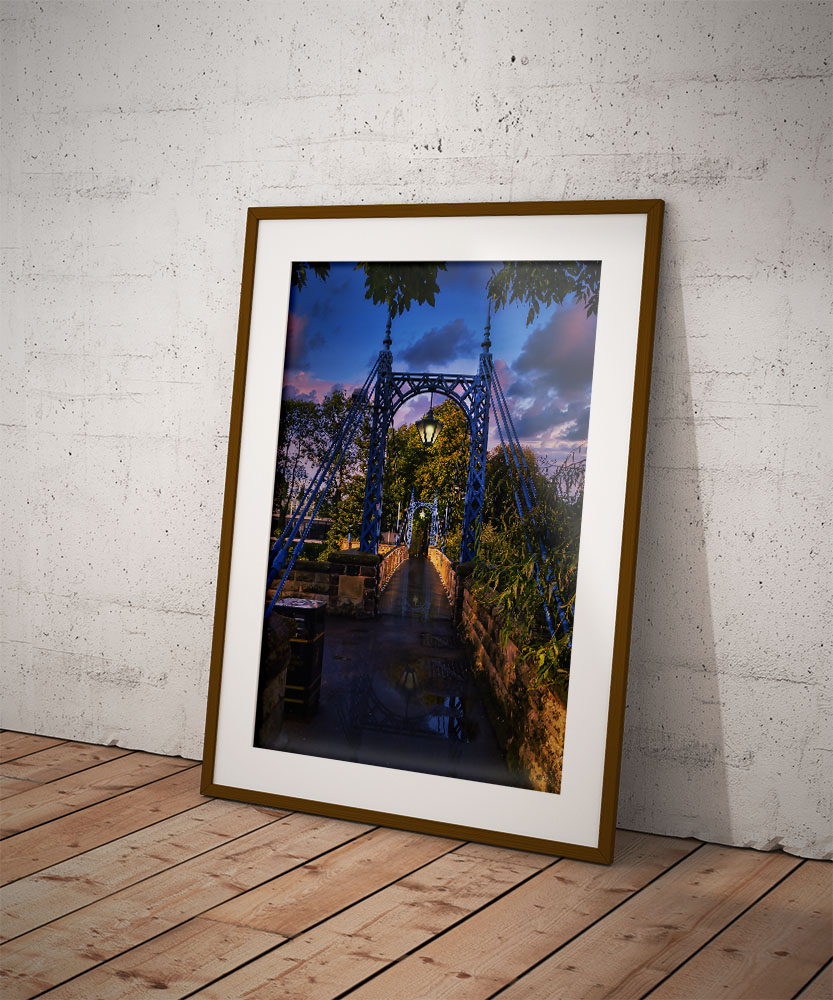 Own this print
Printed on Hahnemühle Printing Paper
Hahnemühle's authentic Fine Art paper is regarded as top-of-the-line. It is often used for exhibitions and limited-edition art prints. All Hahnemühle papers have been certified by independent institutes to be highly resistant to aging and are vegan, in order to meet the highest requirements.