"Clouds come floating into my life, no longer to carry rain or usher storm, but to add color to my sunset sky." ― Rabindranath Tagore, Stray Birds"Mehmet Muratildan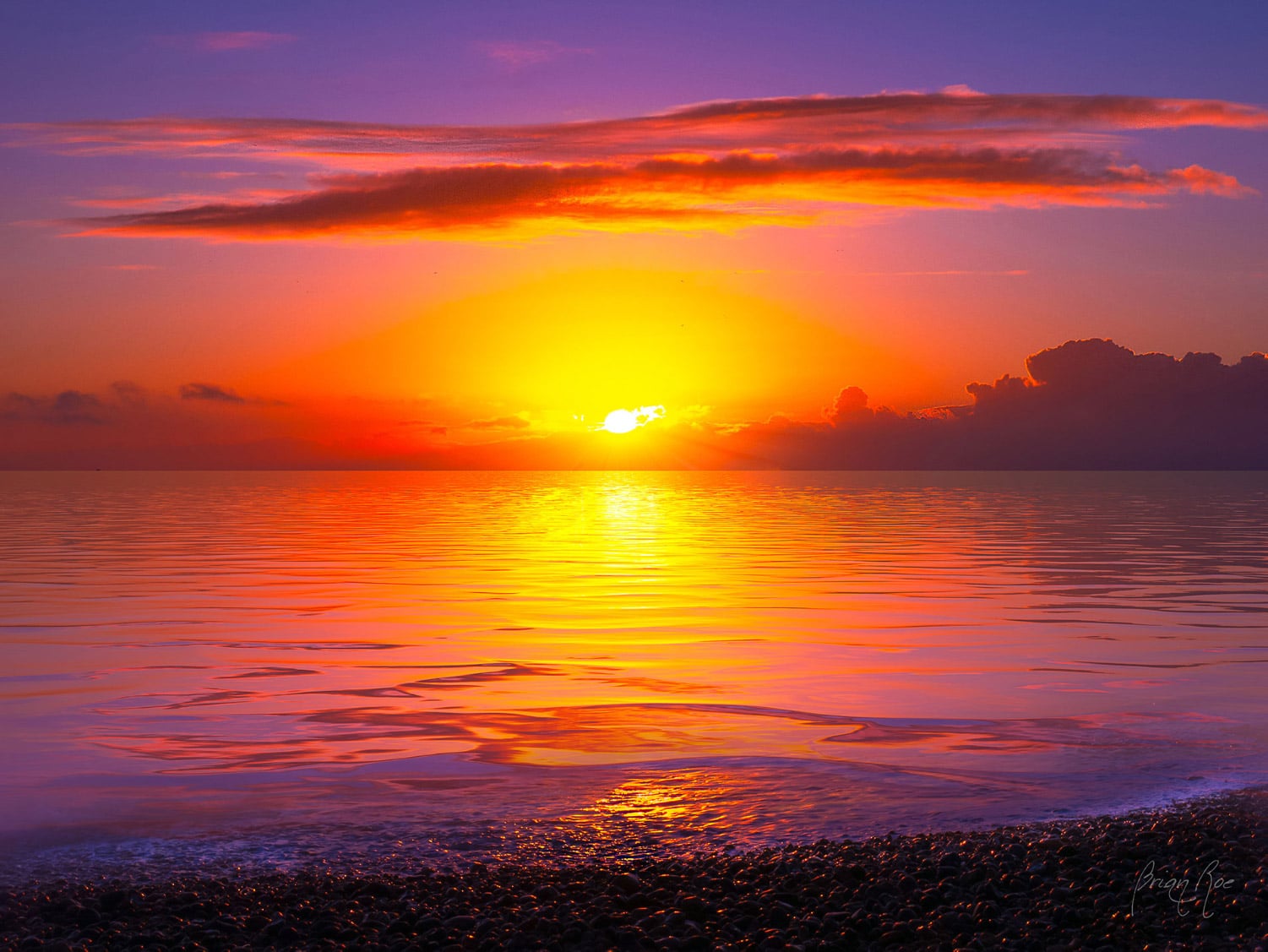 Awinter sunset captured off the Brighton coast in Saltdean. Don't let the warmth of the picture fool you, it was bloody freezing cold, and I lost my Nepalese silver bangle trying to get to the perfect spot on the beach to take the shot. On looking for the bangle, I slipped on seaweed on a steep Groyne and once on my arse, proceeded to slide down the gradient. I had to take immediate and evasive action to avoid a complete soaking in the briny! Well, I avoided a drenching, but did get a nice green, slimy wet covering all over my Edwin Selvedge 14oz  Japanese denim jeans. …Not a happy bunny, i can tell you.
It was worth it
The shot turned out way better than I expected and was worth freezing my ***** of for, and getting wet, and loosing my bangle. As Tony Robbins (the life coach guru) "If something bad happens, just ask your self the question "Whats really good about this"..? The mind will always come up with something good out of a bad situation, its the way we are wired. Anyways, I got this shot, its one of my first for the site, and it will always hold a memory for me.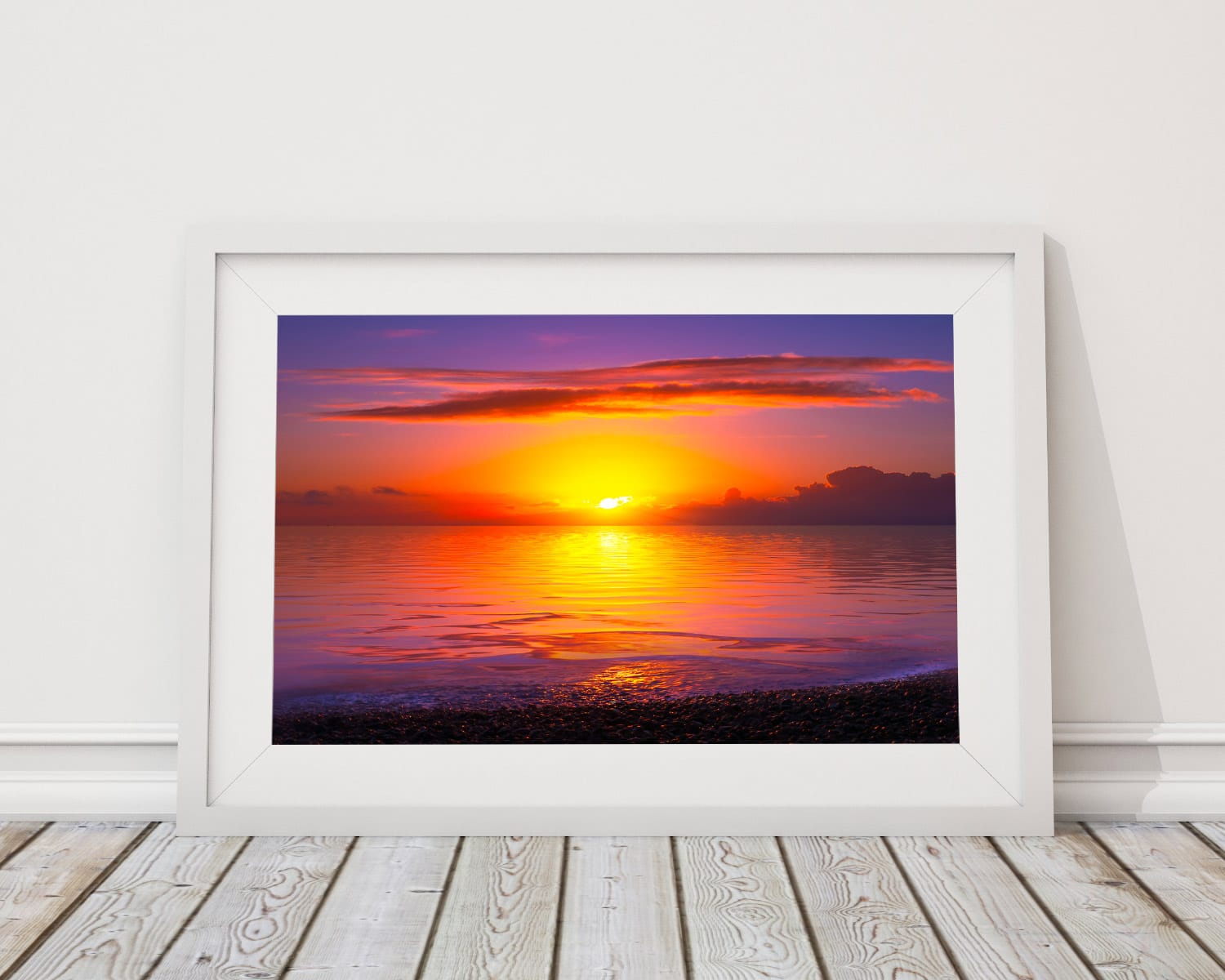 Own This Print
Printed on Hahnemühle Printing Paper
Hahnemühle's authentic Fine Art paper is regarded as top of the line. It is often used for exhibitions and limited-edition art prints. All Hahnemühle papers have been certified by independent institutes to be highly resistant to ageing and are vegan, in order to meet the highest requirements.
This print comes in three sizes & respective prices starting from £50.
To choose size & pricing options and to own this limited edition print, please click the button.