Inever really appreciated Chesterton Windmill until I got up close and personal with it! It's always been there, always standing there on its own in a field just outside Leamington Spa. But I'd never really given it a second glance. Just like Warwick Castle, these structures' magnificence has always been hidden in plain sight to most of us who grew up in the area.
History
(From Wikipedia)The windmill is one of Warwickshire's most famous landmarks. It stands on a hilltop overlooking the village of Chesterton, near the Roman Fosse Way and about five miles (8 km) southeast of Warwick. It was built around 1632–1633, probably by Sir Edward Peyto, who was Lord of the Chesterton Manor House. At this time John Stone, a pupil of Inigo Jones, was in Chesterton designing the new Manor House and he probably helped with the windmill as well. Sir Edward was a mathematician and astrologer and probably his own architect for the windmill, but although claims have been made that the tower was originally built as an observatory, the estate accounts now at Warwick Record Office show that it has always been a windmill, making it the earliest tower mill in England to retain any of its working parts.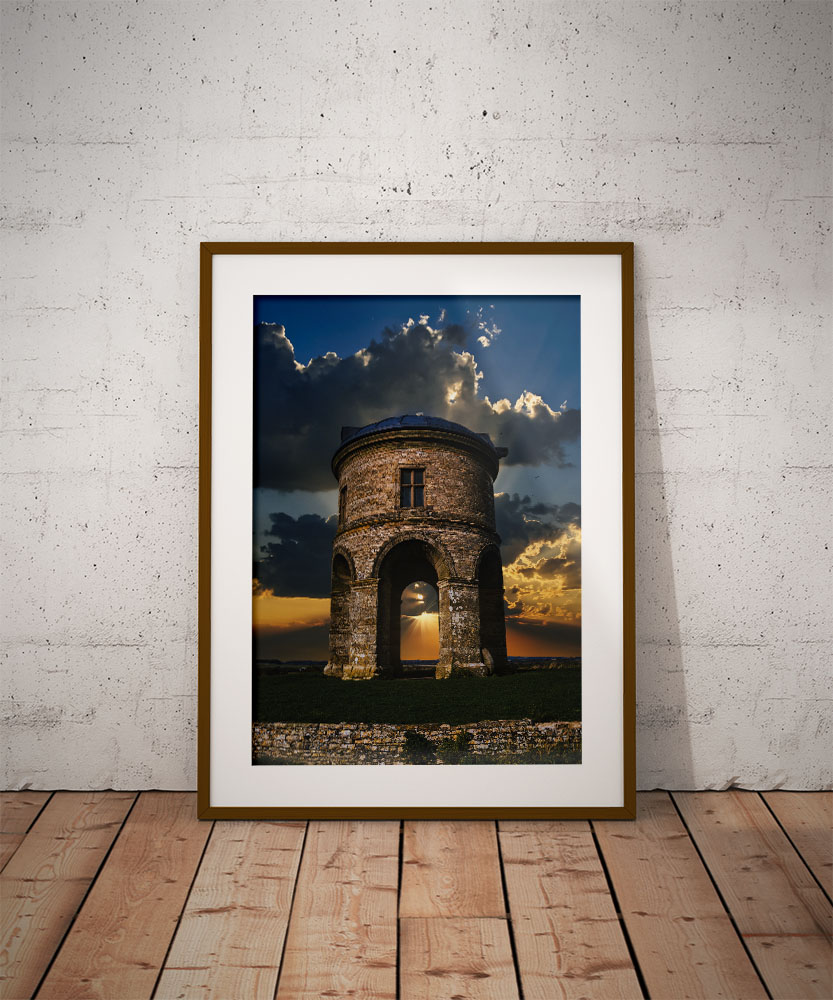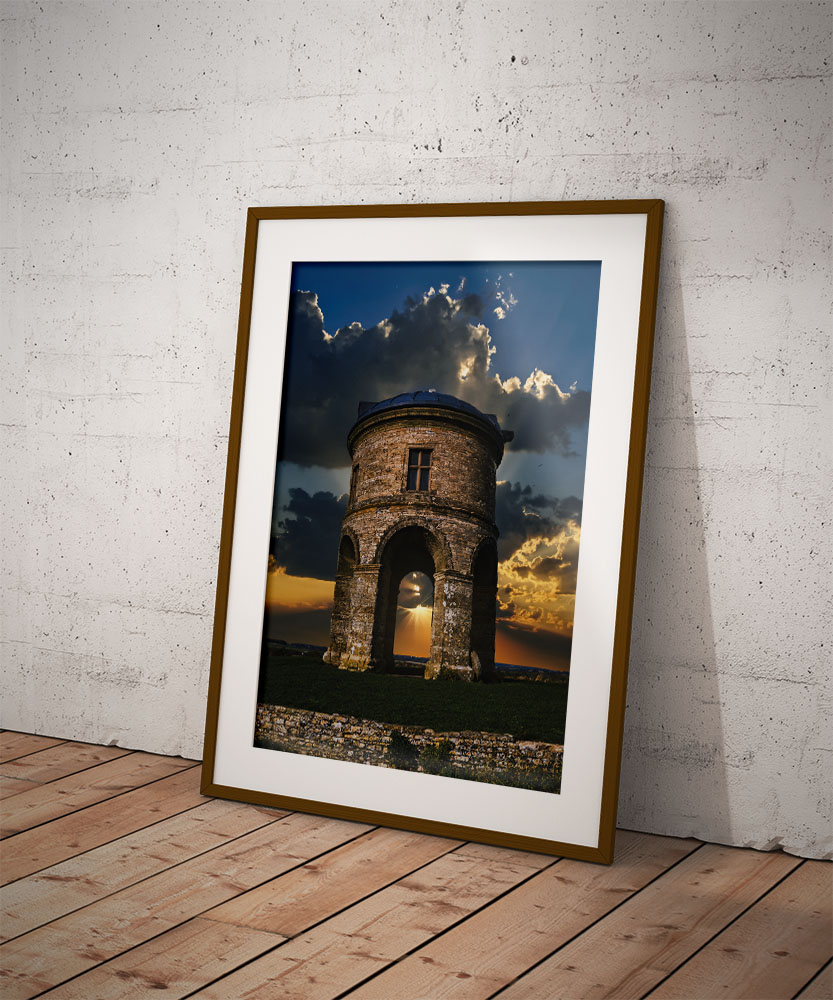 Printed on Hahnemühle Printing Paper
Hahnemühle's authentic Fine Art paper is regarded as top-of-the-line. It is often used for exhibitions and limited-edition art prints. All Hahnemühle papers have been certified by independent institutes to be highly resistant to aging and are vegan, in order to meet the highest requirements.
Also available as a digital download for £10