"… we produced a bundle of pens, a copious supply of ink, and a goodly show of writing and blotting paper. For there was something very comfortable in having plenty of stationary." Charles Dickens, Great Expectations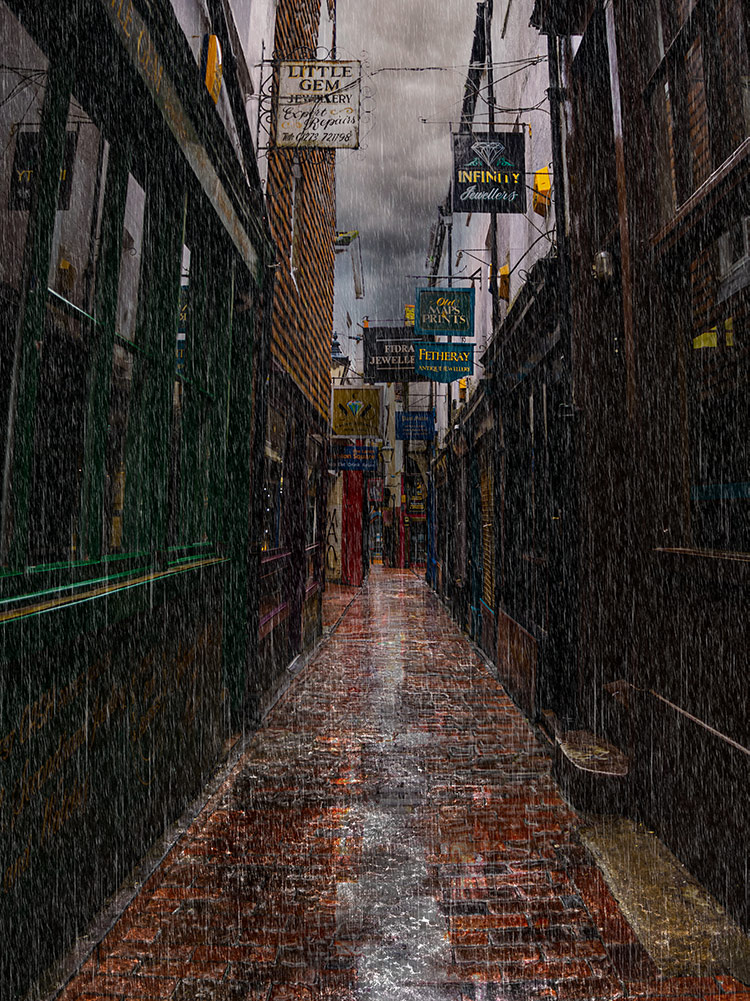 I first took this shot with my phone last year. The Brighton Lanes were empty, the light was fading and it was raining. I made some original edits and realised that I had something special here. The first incarnation was posted on social media where it instantly went viral and was subsequently reposted and shared thousands of times.
I decided to revisit the project with my professional Lumix G7 camera and recreate the scene, but this time, it was going to be a little bit more special. Many people commented on the Dickensian look and feel of the composition ….So that's where my creative brain started to get excited.
Own This Print
Printed on Hahnemühle Printing Paper
Hahnemühle's authentic Fine Art paper is regarded as top-of-the-line. It is often used for exhibitions and limited-edition art prints. All Hahnemühle papers have been certified by independent institutes to be highly resistant to aging and are vegan, in order to meet the highest requirements.
Also available as a digital download for £10