"The Sun. The bright Sun, that brings back, not light alone, but new life, and hope, and freshness to man-burst upon the crowded city in clear and radiant glory.
"Charles Dickens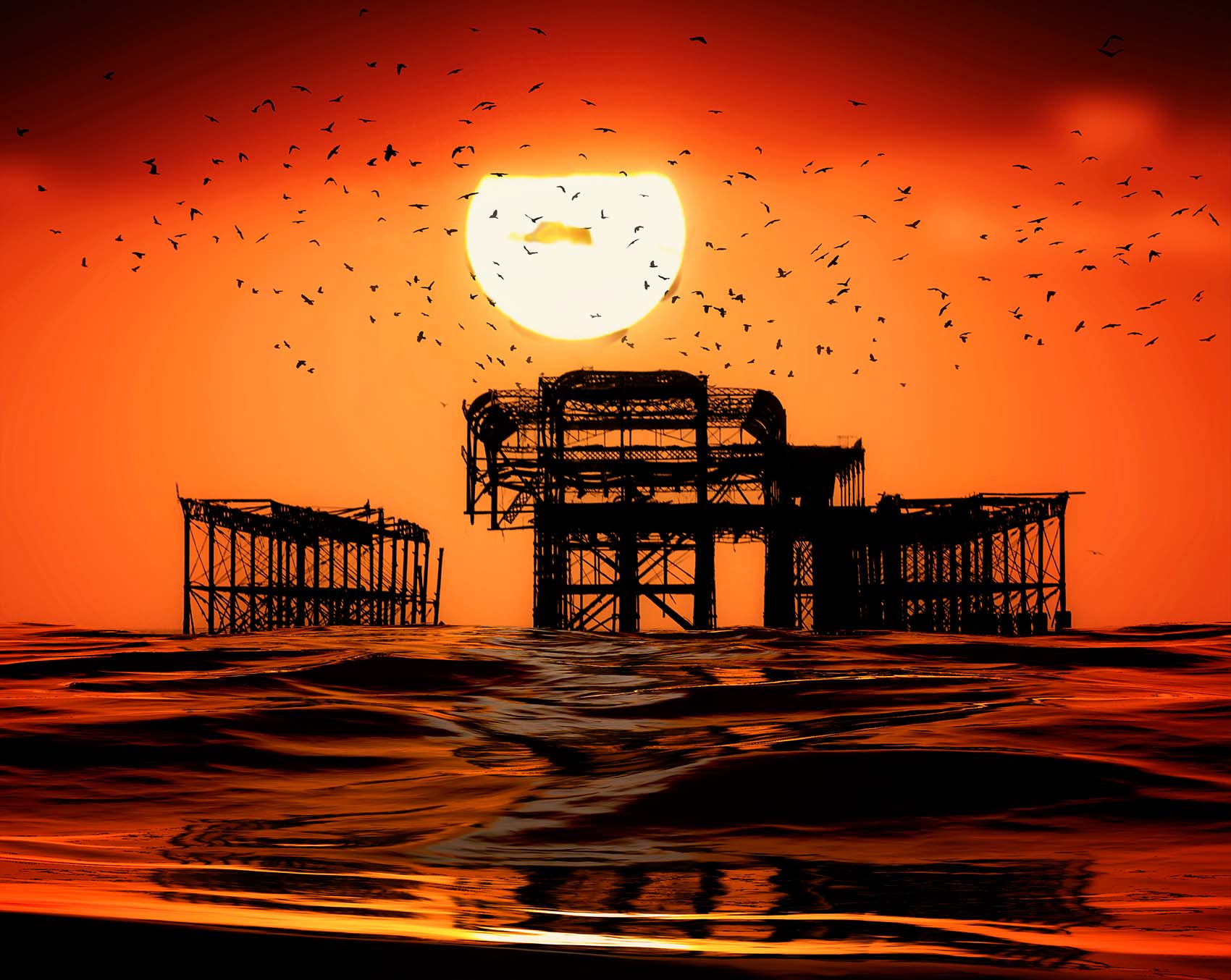 The West Pier in Brighton, captured in the setting sun. This has proved one of my most popular compositions across social media and is currently being used as the banner for the famous Brighton Skies Facebook page.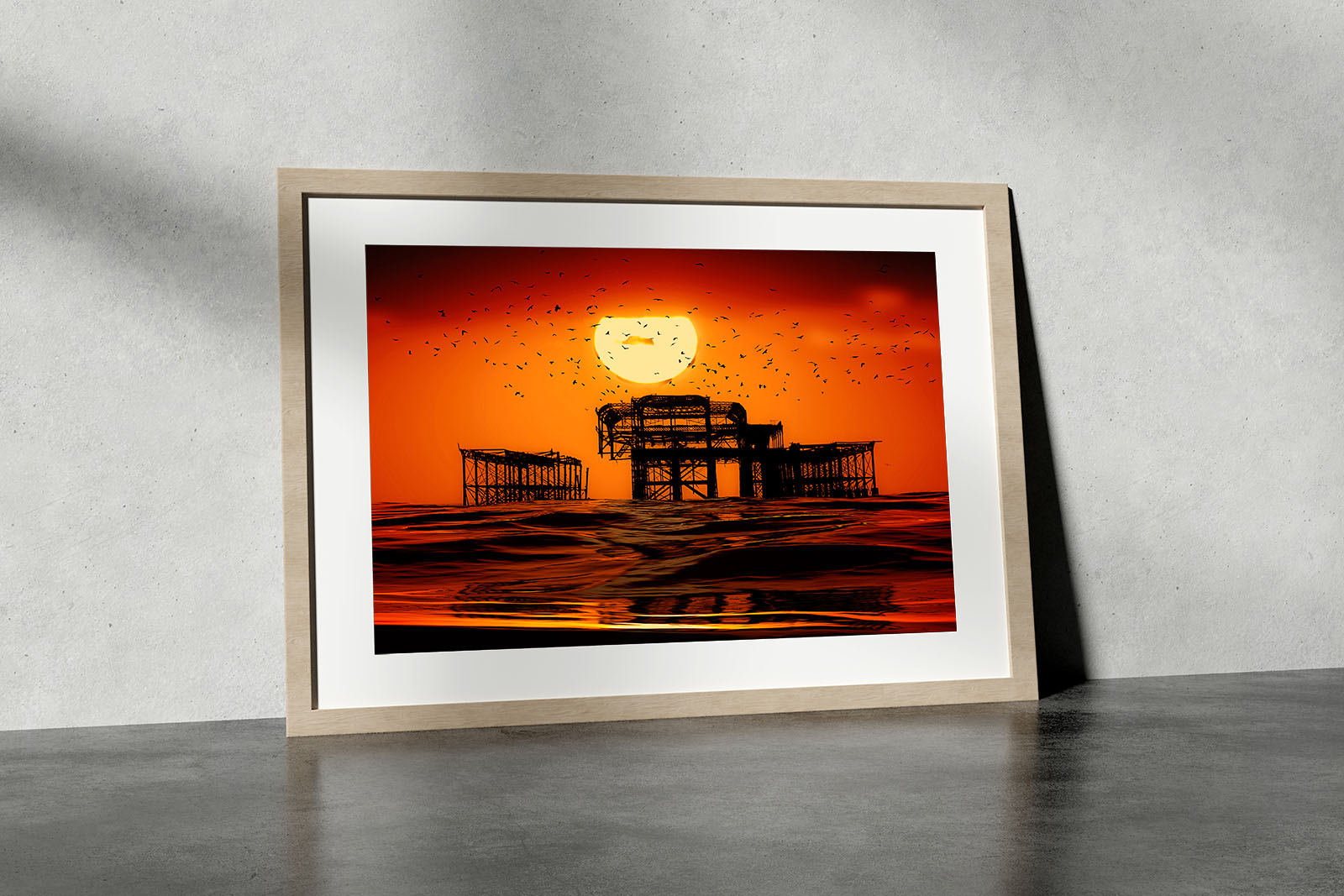 Own This Print
Printed on Hahnemühle Printing Paper
Hahnemühle's authentic Fine Art paper is regarded as top-of-the-line. It is often used for exhibitions and limited-edition art prints. All Hahnemühle papers have been certified by independent institutes to be highly resistant to aging and are vegan, in order to meet the highest requirements.
Also available as a digital download for £10