'Twilight' is a series of compositions featuring the North Laine area of Brighton. This Bohemian area of the city is furnished with all sorts of little gems.
I have been having a lot of fun creating these 'Twilight' compositions.
I've posted them on social media where they have gone down very well. My theory is that if I get more than 500 likes and shares for a post on Facebook and Instagram, I will make the piece into a digital download. If I get 1000+ requests for prints, then I create a full-resolution print.
Update: Twilight received over 2500 likes on FB & Instagram, It is now available as a print…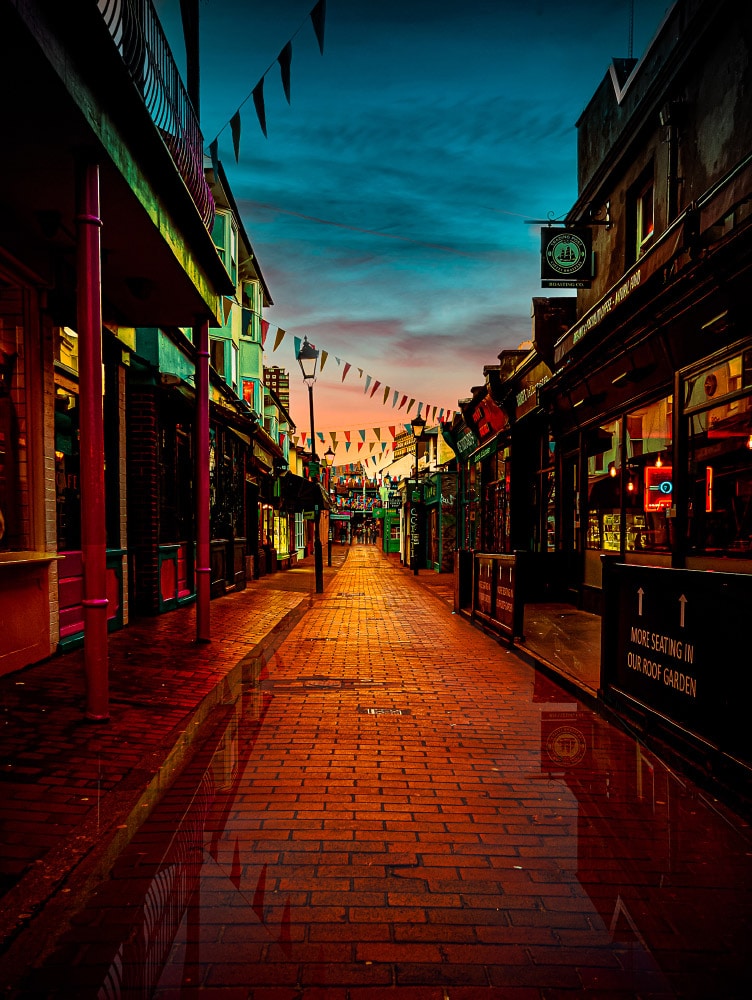 Kensington Gardens in Brighton has seen so many changes over the past 30 years. I first walked down here in 1987 when the manager of the band I was in; was working in a lingerie and goth clothing shop called Kooky. The manager happened to be Anita Heryet, who went on to co-manage Creation Records with Alan McGee, Anita is also the girl on the cover of Don't Look Back in Anger by Oasis.
I worked on the Pier in the summer months, but when the cold weather hit, my friend Norman and me would set up a trestle table in Kensington Gardens and sell Filofaxes. All before mobile phones and the digital era. I still have a Filofax and to this day, still use it. Doesn't need batteries but I do have an issue as I can't read my own handwriting.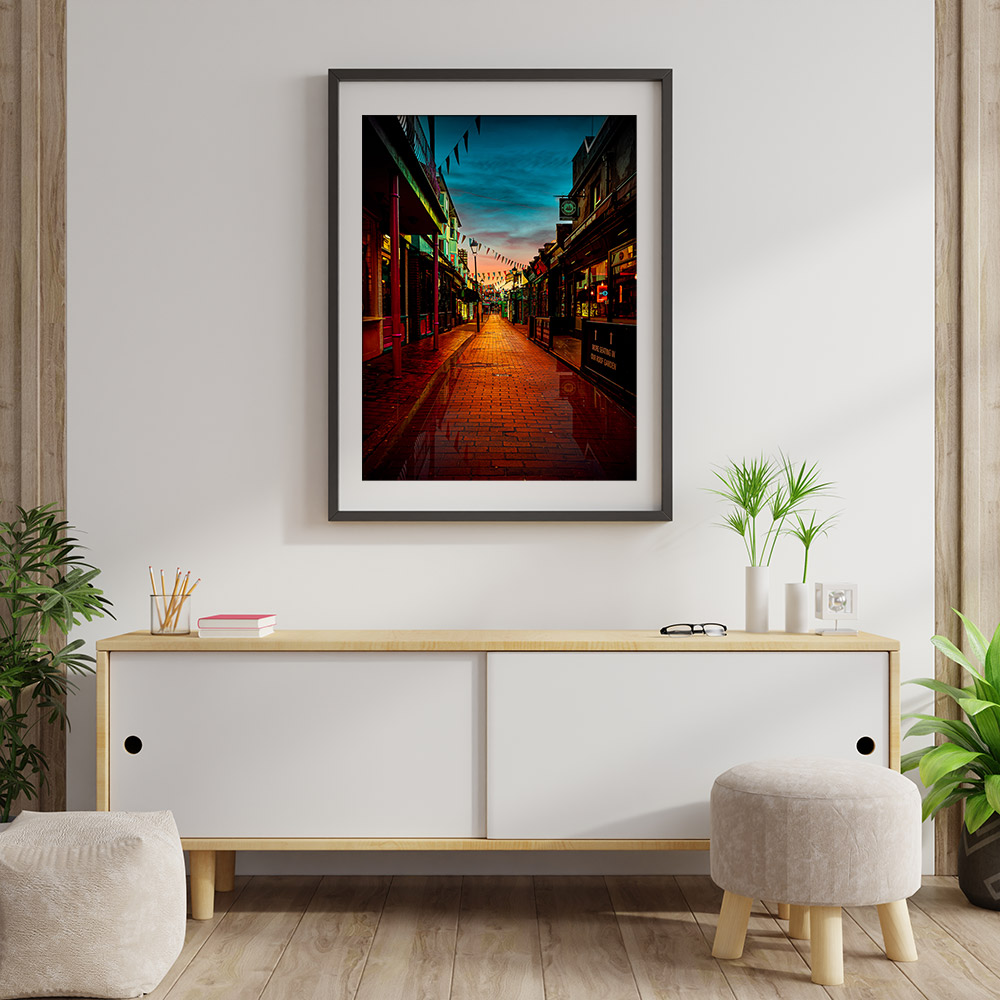 Own This Print
Printed on Hahnemühle Printing Paper
Hahnemühle's authentic Fine Art paper is regarded as top-of-the-line. It is often used for exhibitions and limited-edition art prints. All Hahnemühle papers have been certified by independent institutes to be highly resistant to aging and are vegan, in order to meet the highest requirements.
Also available as a digital download for £10.