I
could see Warwick Castle from my classroom window when I was a young teenager at Myton High School back in the late '70s, or early 80's. To be honest, I never took any notice of it. It was just there! Like any of the other Ye Olde English cottages, charges and ancient monuments.
For us kids, Warwick Castle was a place to sneak into, day or night, find Peacock feathers and pretend to be chased by the notorious ghosts of Medieval times.
Bloody Kids
We always went swimming in the River Avon and the River team as youngsters, it was more fun than the local swimming pool and at least there were no fiddle-a-bout dodgy men lurking about. We put up Tarzan swings and had a great laugh. The one thing we did though was to dare to jump off various bridges! Warwick Castle Bridge was the biggest dare though because it was the highest of all of them. But once you'd done it for the first time, every time after was easy. It was getting ing back onto the riverbank that was the challenge.
It's not something I'd ever dream of recommending anyone do now for fun, and if I found out my own son did it, I'd not be happy. But things were different back then. we made our own fun, we were always outdoors and the idea of staying in to watch tele was like the worst punishment a kid could suffer. How things have changed?
Sensible Adult?
Warwick Castle became something to be immensely proud of to me as I grew up and matured. Moving out of the area I'd always reference it to that age-old question …"Where are you from"? "Leamington Spa" I'd answer.  "Where"? was the usual response. "Near Warwick Castle" I'd reply. "Ah, yeah, went there once, nice round their innit" was the usual response.
Warwick Boats
I managed the Leam Boat Centre (as I may have mentioned". Matt the owner took over Warwick Boats in St Nicholas's Park back in 2005. A massive amount of hard work and energy went into getting it ready for the season that year. But we managed it, we got it up and running. It's a fabulous leisure facility now, Matt and the various crews have put their hearts and should into making Warwick Boats a success. It's a testament to their hard work and dedication that Warwick has such a wonderful boating centre. One that not only brings tourists to Warwick but offers training, jobs and environmental awareness and cares for the River Avon outside the Castle.
Fire & Brimstone
One thing I recall though, and it's not funny or pleasant, especially for the victim of a lightning strike. Some poor bloke walking across the bridge, minding his own business gets struck by lightning, right there in front of us. (Stop laughing, it isn't funny.) The smell was like something I'll never forget. If you ever want to know what fire and brimstone smell like, stand next to someone who's been struck by lightning. You'll get the very idea right there. The man was ok, a bit shocked…quite literally.  He smelled like an unwashed demon from the bowels of hell, but apart from that, he was fine.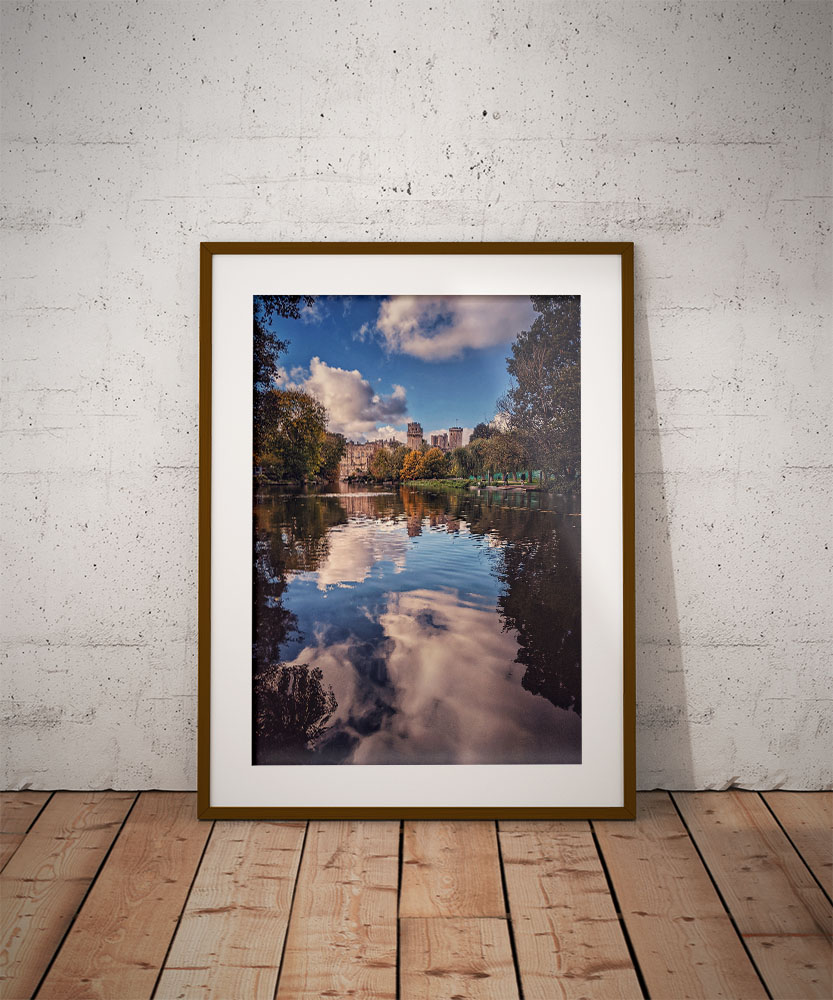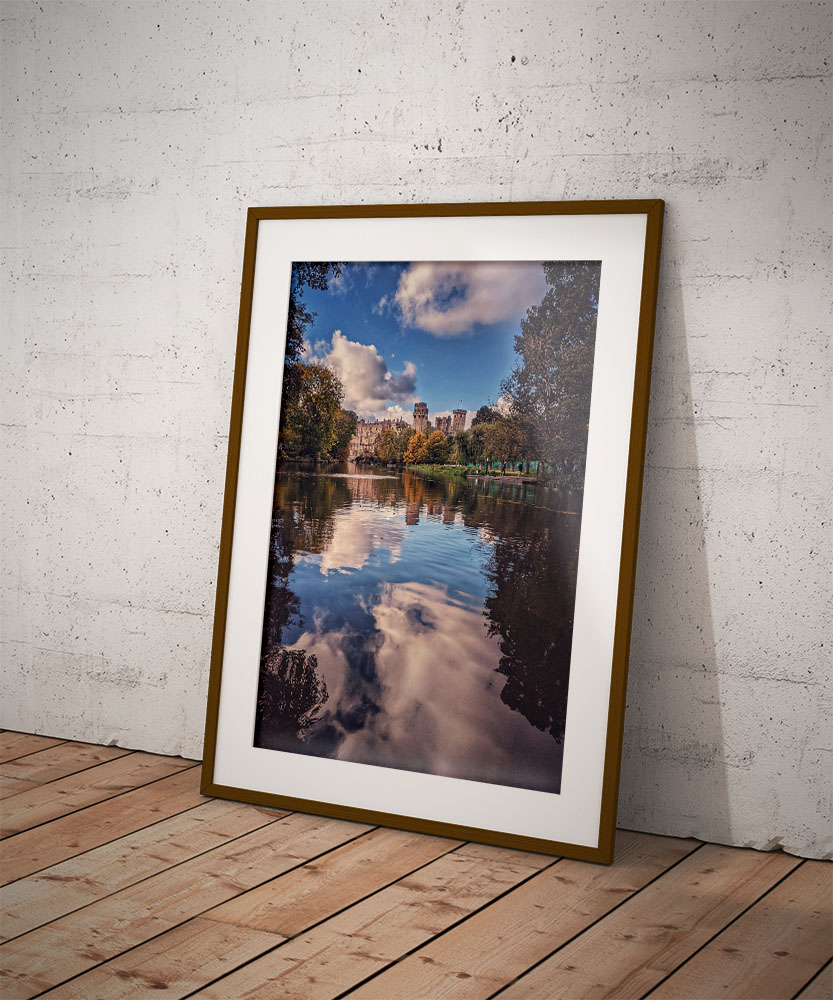 Dedicated to a very special lady
The most romantic day of my life took place on a little motorboat here. she wore the most beautiful blue dress and looked like an angel. The little trip up the river was like a boat ride through heaven, we were so in love, just gazing into each other's eyes and smiling. Such a beautiful day. If I never love again, this special occasion will have filled me with that moment of pure love and happiness for the rest of my life.
The Shot
I'd planned to take this photo when I was living in Brighton. I even chatted back then with my friend and excellent local photographer  Janine about it. Finally got around to it on the last day of October 2021. The last thing I wanted to do was stand on the bridge and take the shot from there. There are literally thousands of photographs taken of the castle from the bridge. Not for me thank you very much. This shot meant getting on the river itself.
Pedal Number 2
I Took a Pedalo out from my friend Matt's boat centre, Warwick Boats. Then pedalled out under the bridge to where the bridge tunnel cut the backlight. I was close enough to the water to capture the reflection of the sky on the water. Usually, I would put this into Lightroom, then after colour grading, put it into Photoshop and do several luminosity treatments to create my signature look and feel, but with this capture, I left it unedited as it had everything and more.
As rare as Hens Teeth
That once-in-a-while moment photographers dream about. A perspective, colour, luminosity and ambience that needs no filters and no editing. Luckily, I know this perspective better than most, having jumped off the bridge and swimming around it as a foolhardy kid ( as mentioned above) and working with the crew at Warwick Boats to get it opened some 15 years ago. Got the picture at long last.
Own This Print
Printed on Hahnemühle Printing Paper
Hahnemühle's authentic Fine Art paper is regarded as top-of-the-line. It is often used for exhibitions and limited-edition art prints. All Hahnemühle papers have been certified by independent institutes to be highly resistant to ageing and are vegan, in order to meet the highest requirements.
Also available as a digital download for £10