"The way I see it, if you want the rainbow, you gotta put up with the rain."Dolly Parton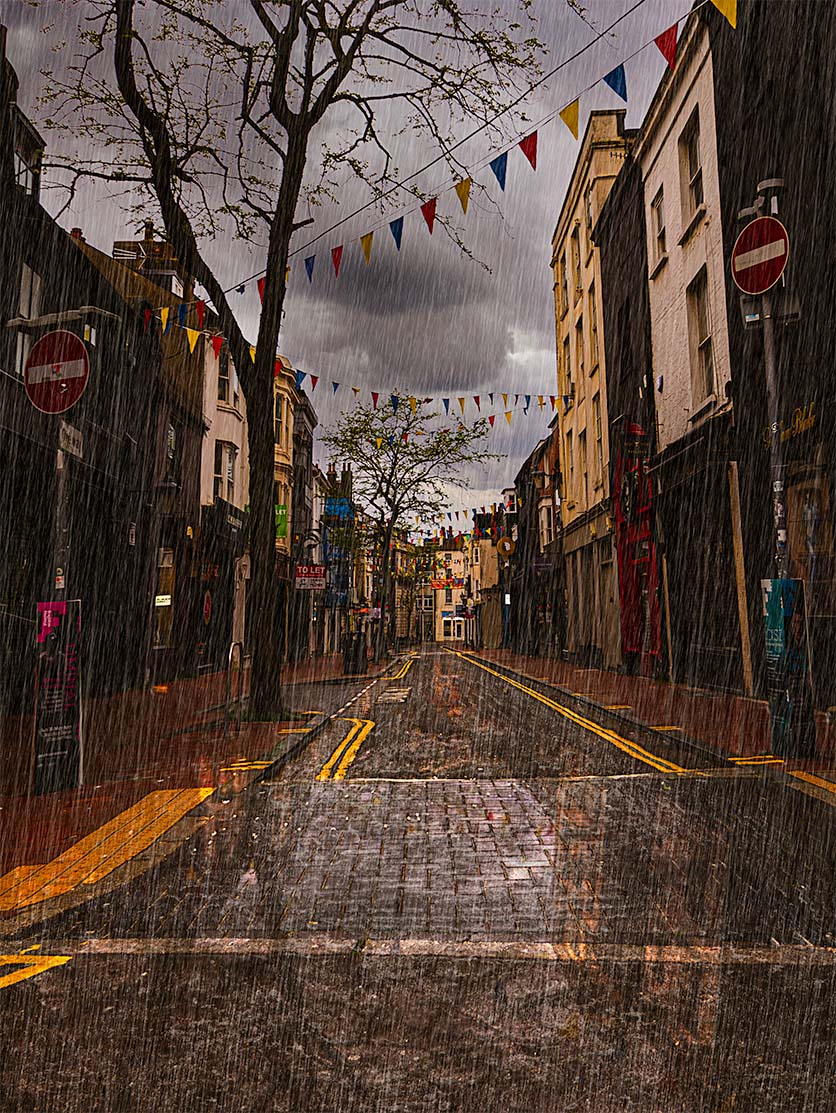 "What and Atmosphere"…
Not just a song by the lyrical genius Russ Abbott, but something I strive for in my work. Although Russ created the modern day masterpiece that would put Bob Dylan and Leonard Cohen to shame with the 1985 epic "Let's Go To The Disco", Nothing quite matched the brilliant wordsmpthery of Atmosphere.
Some may say that my work is a bit dark? Well, yes, some of it is. I make no excuses for that! I'm not an artist or photographer who paints or composes pretty pictures or flowers and lambs in the field. In my defence, I have some rainbows and a gold fish in a couple of pieces.
What drives my passion is creating atmosphere, replicating the real feel of a mood into a composition, making it tangible and emotive. I suppose that's what all photographers and artists want to achive with their audience and that's cool. I just find more mood and atmospherics in the darker scenes, the rain, the storms and the Autumn and winter feel.
History
Developed in the second half of the eighteenth century, Bond Street was the first road built northwards from North Street. The town commissioners renamed it New Street in May 1794, but it reverted to its original name when the New Road opened nearby in 1805.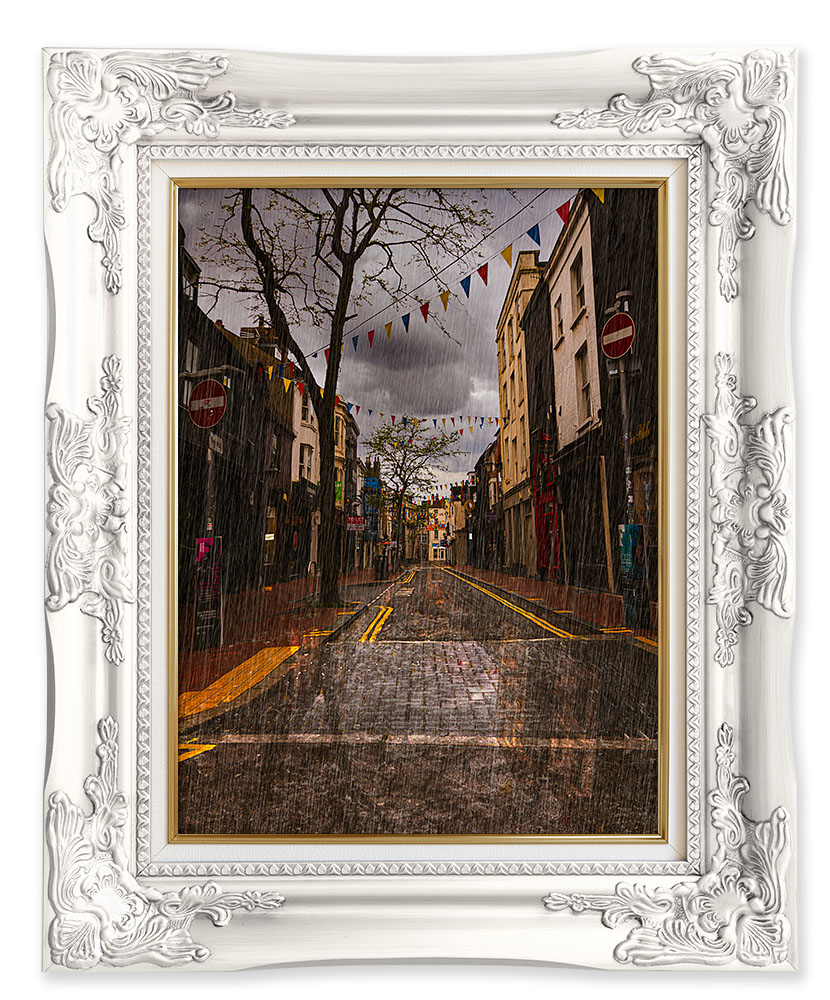 The Shot
Like many of my compositions, 'Bond Street' started as a snap on my Google Pixel3 phone. I then worked on the idea, as I did with 'Dickensian' Of heavy rain and an atmospheric backdrop. I went back to the corner of Bond Street on the Saturday with my Lumix DSLR, 05:00 am, nobody about, perfect. it took a few minutes to set up for the shot, the click and done. I was happy with the capture, it had the perspective I wanted to go on to create what you see now as the finished composition.
The Look & Feel
The rain, like the fog and mist I create are not techniques for beginners in the realm of Adobe Photoshop, they are years and years of trial and error, testing filter combinations, layering, masking. And again, it's a technique that I'm not giving out. The treatment worked really well with Bond Street, I used a combination of gradient and solid colour layers to create the ambience and a range of luminosity masks to create the depth between the light, middle and dark tones.
---
Own This Print
Printed on Hahnemühle Printing Paper
Hahnemühle's authentic Fine Art paper is regarded as top of the line. It is often used for exhibitions and limited-edition art prints. All Hahnemühle papers have been certified by independent institutes to be highly resistant to ageing and are vegan, in order to meet the highest requirements.