---
There have been many photographs of the West Pier taken from under the Palace pier, this was my go?
Not as simple as it looks to be honest with you? First, the tide has to be out…! Not just out, but out-out. A happening that is not that often and only occurs to a decent enough extreme a couple of times.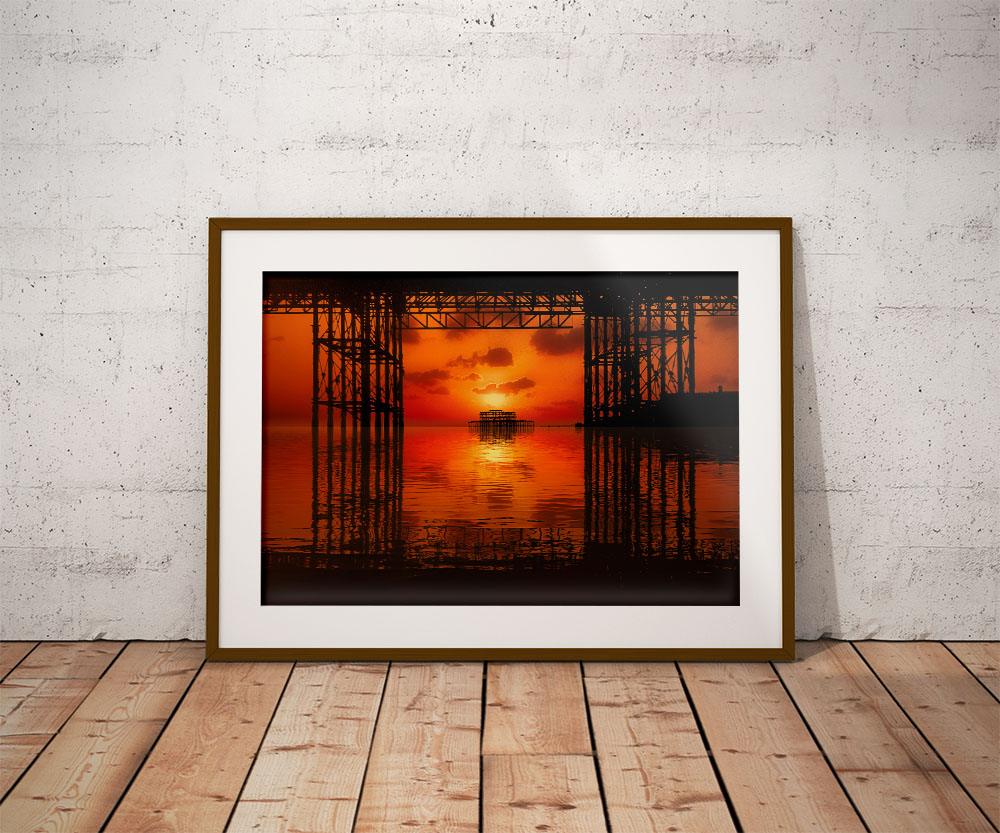 Synchronicity or Luck?
If you are lucky enough to catch the tide, then you have to capture the sunset itself, again, not that easy, specially if it's raining or over cast. But I was lucky? I'm one of those people who believes in a bit of luck, a bit of synchronicity and some good and fortunate timming. Today was that day, and here is the shot.
---
Printed on Hahnemühle Printing Paper
Hahnemühle's authentic Fine Art paper is regarded as top of the line. It is often used for exhibitions and limited edition art prints. All Hahnemühle papers have been certified by independent institutes to be highly resistant to ageing and are vegan, in order to meet the highest requirements.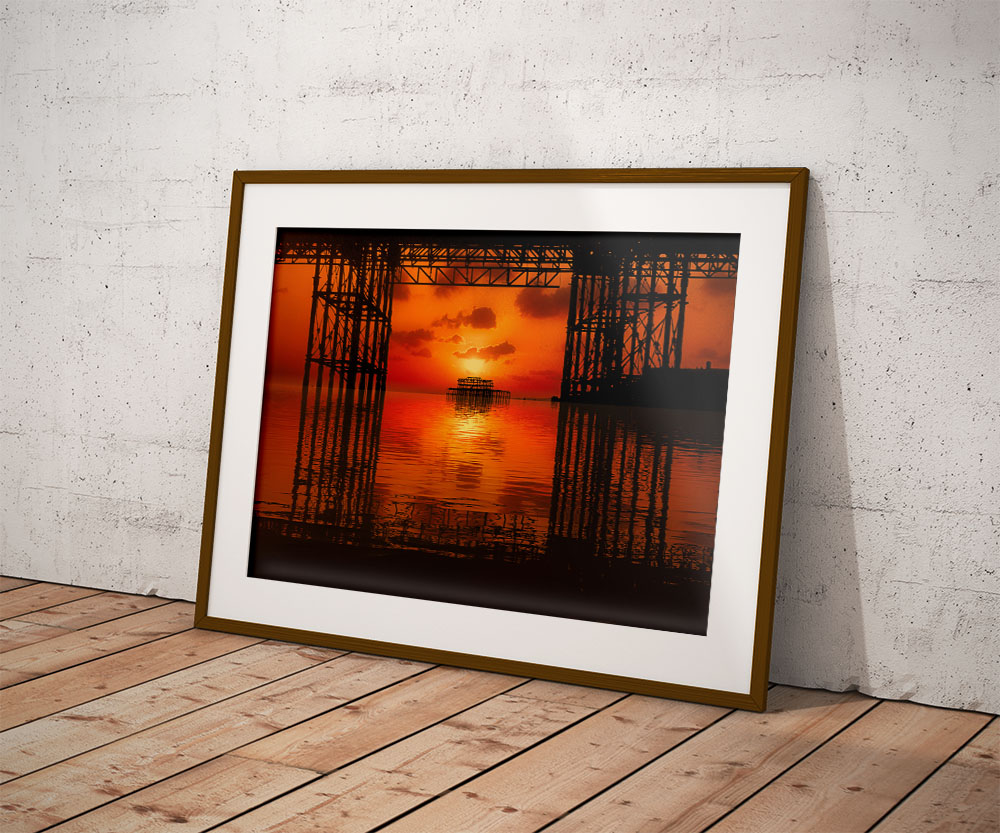 ---
Own This Print
This fine art print comes in three sizes & respective prices starting from £50 for A4,  the A3 at £80 and the A2 at £110.  Bespoke sizes are also available at request. Each print comes with free delivery. A number of payment options are available including; Visa, MasterCard, Paypal, Apple & Google Pay.
This website is SSL certificate protected for safe & secure online purchases all facilitated by the secure 'Stripe' payment gateway.
To choose size & pricing options and to own this print, please click the button.